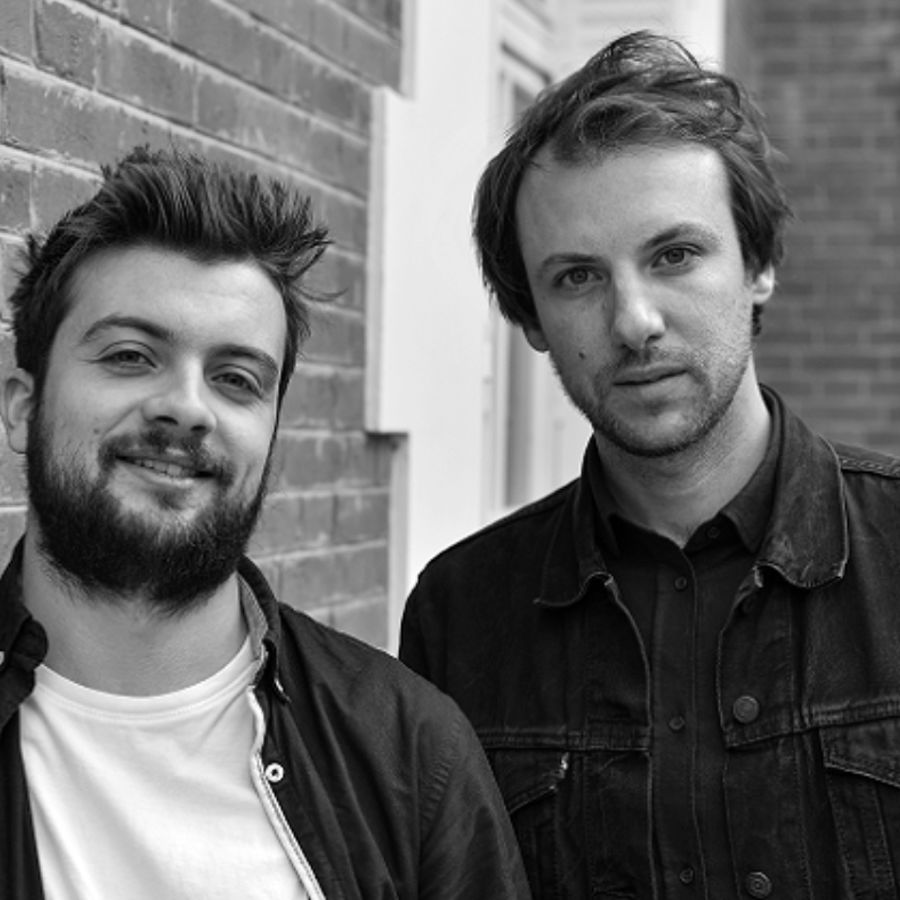 Inspiration
Paul Marty and Etienne Renaux: A Few Of My Favourite Things
The Herezie creative duo discuss how football passion, newspaper relics and a tasty croissant keep them creatively inspired.
ECDs Etienne Renaux and Paul Marty joined agency Herezie in January 2020 after a string of successes.
Working together to create some of their greatest campaigns, we couldn't separate them to take us through some of their Favourite Things, so here we find input from each.
From the inspirational impulses of the guitar to the importance of keeping tattooed men in the toilet, the creative pair's eclectic choices show a workspace full of inspiration.
The Guitar
Paul Marty: I'm not a musician, but rather what one could call a "musician" (basically I can't read a score at all) and yet, this has never really stopped me from playing around with a guitar.
What I love about guitars is the object itself.
Of all my guitars, my favourite is the one in this photo. It's a baby Taylor: a smaller than average guitar (but it sounds the same, it's not the size that counts).
Playing the guitar is the most relaxing and inspiring thing there is.
I can't count the number of times a sound and/or a verse has directly inspired a response to a brief.
Fun fact: I really learned English by singing. And when I didn't know how to turn a phrase on an English test in high school, I'd just copy lyrics that meant pretty much what was asked.
That's right, the Australian band Angus & Julia Stone probably got me a 17/20 at Lycée Elie Faure all the way in France without even knowing it.
Not bad.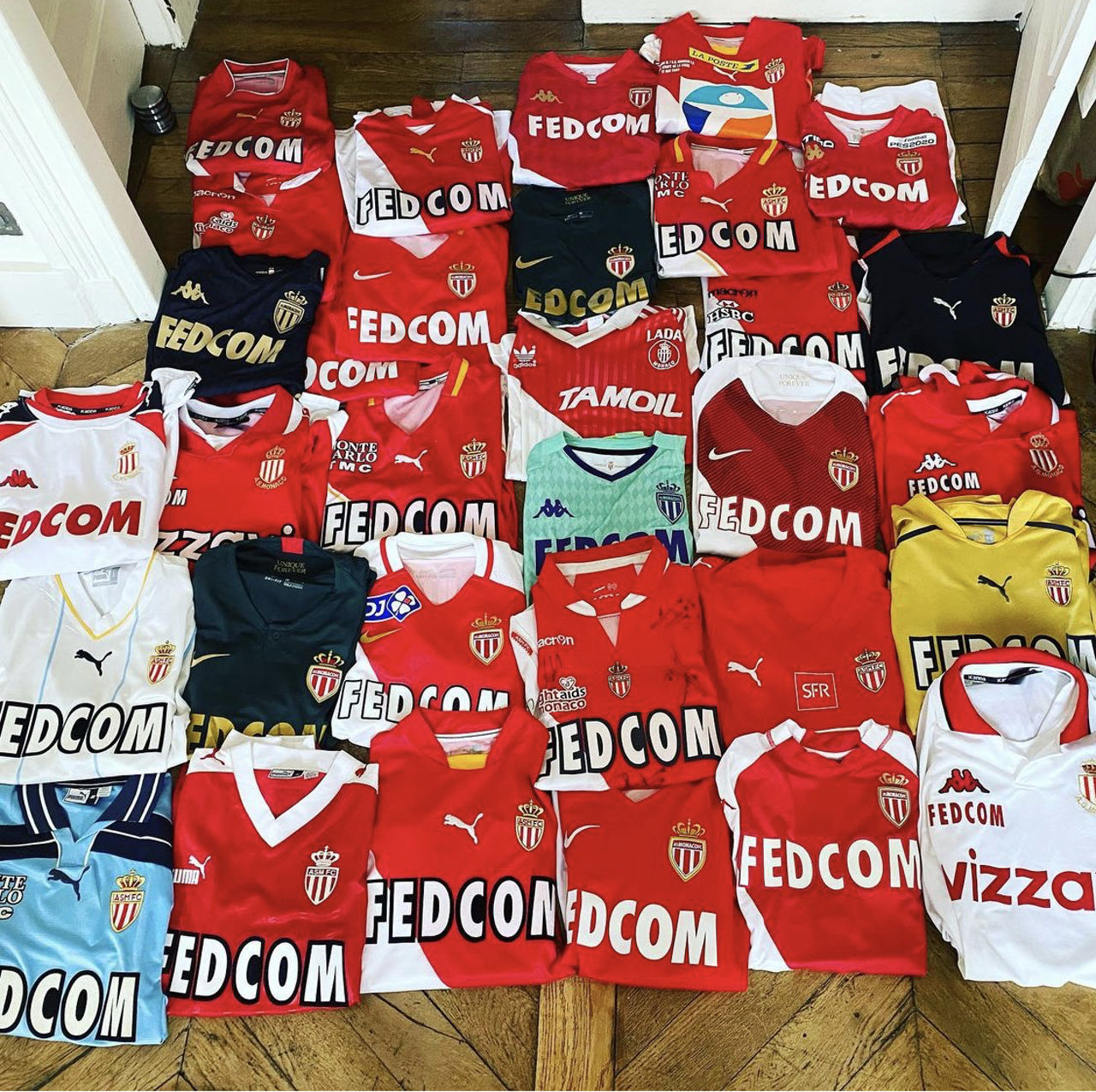 The Football Kit
Paul Marty: Unconditional fan since I was a child; AS Monaco is a huge part of my life.
You only have to talk about it with our traffic manager who, I'm sure, must tear his hair out every time I tell him "I have to leave early on Friday, I'm going to see the match this weekend"… except the match is never in Paris. It's hundreds, even thousands of kilometres away and that's what I like most about this passion: it makes me travel and gives me a chance to meet people.
This passion is also manifested in a beautiful collection of club jerseys, which I take pleasure in looking over my wardrobe almost every morning.
Each one of them is a story in itself - I would need 800 more lines in this interview to tell you about them.
Thank God I'm not doing that to you.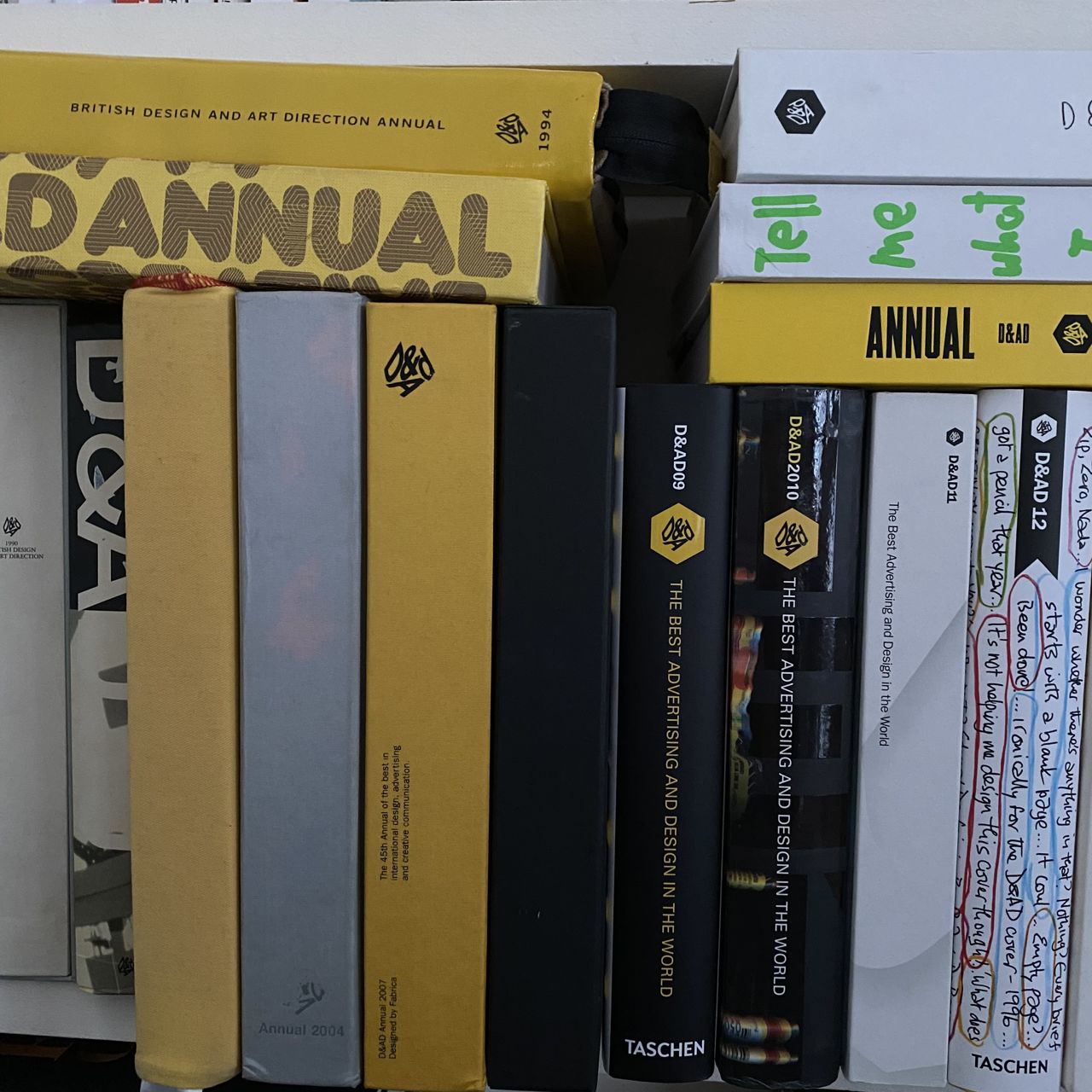 The D&AD Collection
Paul Marty: It's extremely cliché, but among my favourite things is my collection of D&AD books, obviously.
Specifically the older ones. It's the best possible hobby and, paradoxically, full of modernity.
I particularly like the wording on the back covers of old books about the standards applied to the festival: "If the standards weren't so high, this book wouldn't be so good".
And, if you're still reading this paragraph, I'll take the opportunity to throw out a quick request: I'm only missing a few editions to complete the collection (mainly between 1963 and 1975) so if you have any, don't hesitate to write me ;)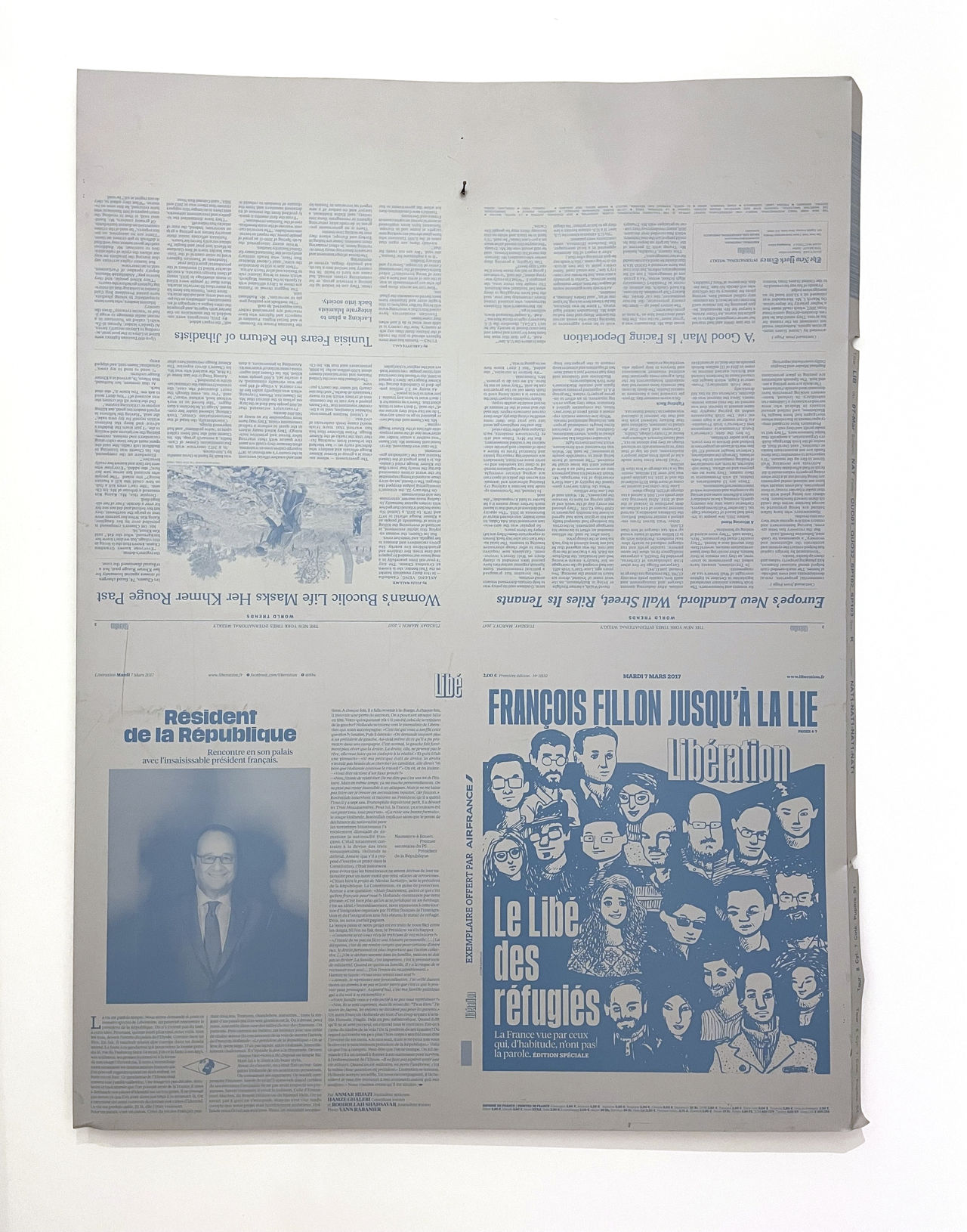 The Printing Plate
Etienne Renaux: This is a relic of a newspaper I created with another agency in 2017, the cyan printing plate that was used to print a refugee edition of the French journal Libération, specifically, the cover.
My two colleagues on the project took the yellow and magenta.
This is priceless to me as it was a project that was so hard to get out. The night we spent at the print shop is forever etched in my memory.
The fact that the paper was printed meant that this was it; that this special issue was real.
It also brings me back to the many discussions, the exchanges, with the refugees who wrote all the articles for the edition, even interviewing the then French president, François Hollande, at the Élysée (the French white house), and a young, little-known candidate named Emmanuel Macron...
Today this board is on my wall. And I'm happy to tell its story every time someone asks me what it is.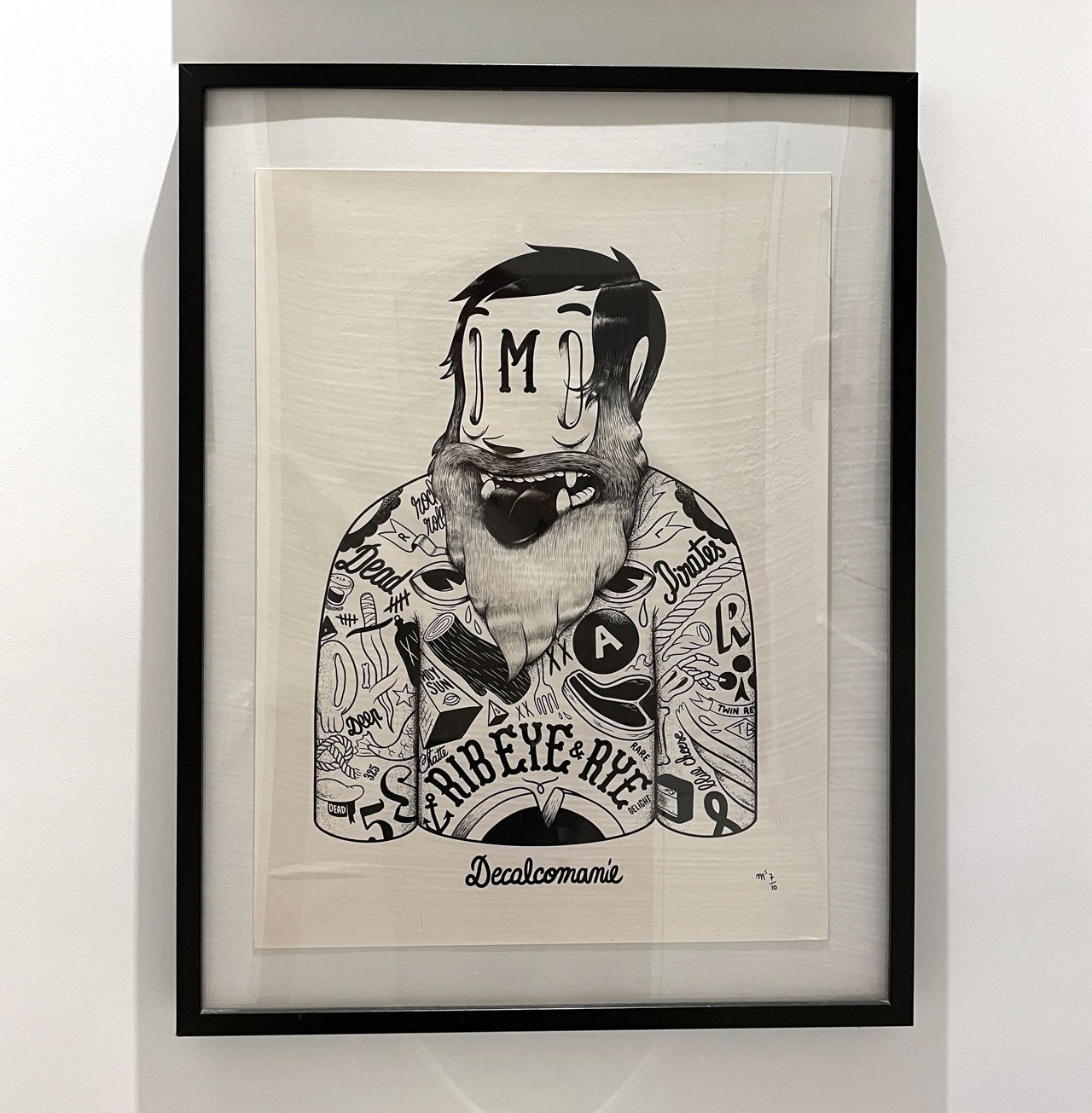 The Weird Tattooed Guy
Etienne Renaux: Mcbess is an illustrator I admired when I was a graphic design student.
He had just done the Nike+ / Nike fuel launch campaign at the time, and it was insane!
At the same time, there was a concept store in Paris that sold some of these illustrations signed by the artist.
As soon as I got my first salary as an intern at Fred & Farid, I went to buy this poster.
It was a point of pride for me; I wanted to be as tattooed as the guy in the drawing.
Secretly, I knew that my purchase was a sound financial investment, that Mcbess would take off on the art market.
And guess what? Today this drawing is worth exactly the same price as it was 10 years ago.
And I still don't have a tattoo.
This hangs hidden away in the bathroom because my wife hates it and my daughters are afraid of it.
I look at it every day.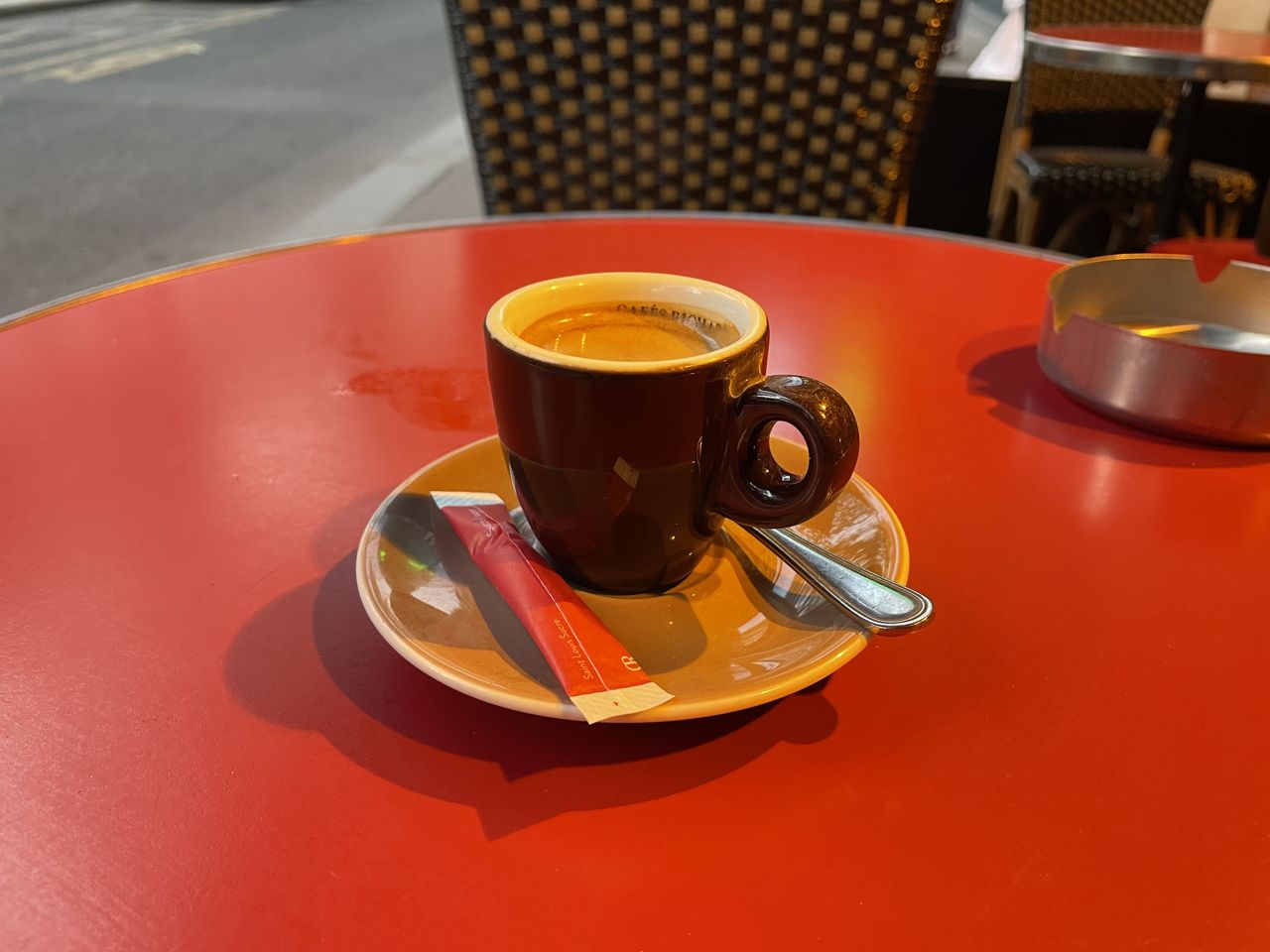 The Parisian Breakfast
Etienne Renaux: What a great way to start the day.
Rue Parisienne. Café. And croissant.
It's my morning routine, that allows me to go over my goals for the day or wrap up a phone call with my wife dropping the kids off at school.
Most of my awarded projects have been engineered at this moment of the day.