News
Partizan Studio craft animation for WaterAid
Directed by Partizan Studios Andrew Khosravani & Ed Bulmer.
Partizan Studio directors Andrew Khosravani and Ed Bulmer have collaborated with WaterAid to create their latest short film.
Author and broadcaster Lemn Sissay MBE wrote an original poem for the film, entitled Hope Spring Eternal.
The film was created to launch the international charity's fundraising appeal, Future on Tap, which aims to raise £3 million to help transform lives with clean water in Frat (Ethiopia) and other villages around the world. Until 4th February 2021, public donations will be doubled by the UK government, up to £2 million, making double the difference in communities.
The film tells the story of The People of Frat, whose lives and livelihoods are threatened by the changing climate. The animation element of the film imagines a world that WaterAid strives for, full of bountiful plants and infrastructure providing a lasting supply of clean water, improving hygiene and health for the people of Frat.
Unlock full credits and more with a Source membership.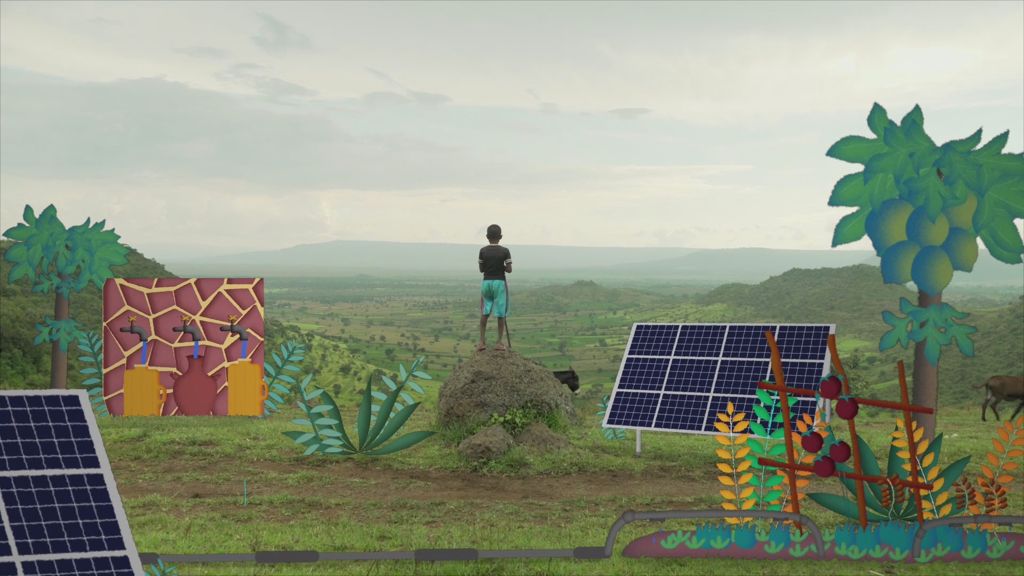 Ed Bulmer said, "It was great to collaborate with Andrew on this, I had a lot of fun researching the Ethiopian flora and then translating that into a simple, but elegant design. I loved the process of animating the flowers, and then combining our animation with the beautifully shot documentary footage."
Andrew Khosravani commented, "The WaterAid film was a wonderful project to work on. It initially came to Partizan from WaterAid and luckily landed my way. The deadline was tight, really really tight but fortunately Ed Bulmer was around to save me from sleepless nights. He is a fantastic animator that works in a variety of processes and was key to integrating animation into video."
"The process was pretty simple, we were initially sent some example photos of the shots they were planning to shoot and we created style guides from that. We then received the footage which was remarkably similar to the test photos (a bonus as this can sometimes come out completely different). From here we set about animating. As the deadline was super tight we went for a full on After Effects approach, skipping cell animation altogether. This was a time based decision but in the end it came out really nicely and integrates well with the video. We camera tracked the shots, simulated some shadow and light with the animation and set about building up environments. There was some chopping and changing but all in all it was a pretty smooth process. Myself and Ed split the shot list equally and set to work."
"I wanted to work on this project because WaterAid is a fantastic charity that provides much needed amenities to communities that need them. The video is beautifully composed by Tadg and the team. It is a moving video and the poem by Lemn Sissay is incredibly powerful and masterfully delivered. It was a total pleasure to work on!"