Unlock full credits and more with a Source membership.
Show full credits
Hide full credits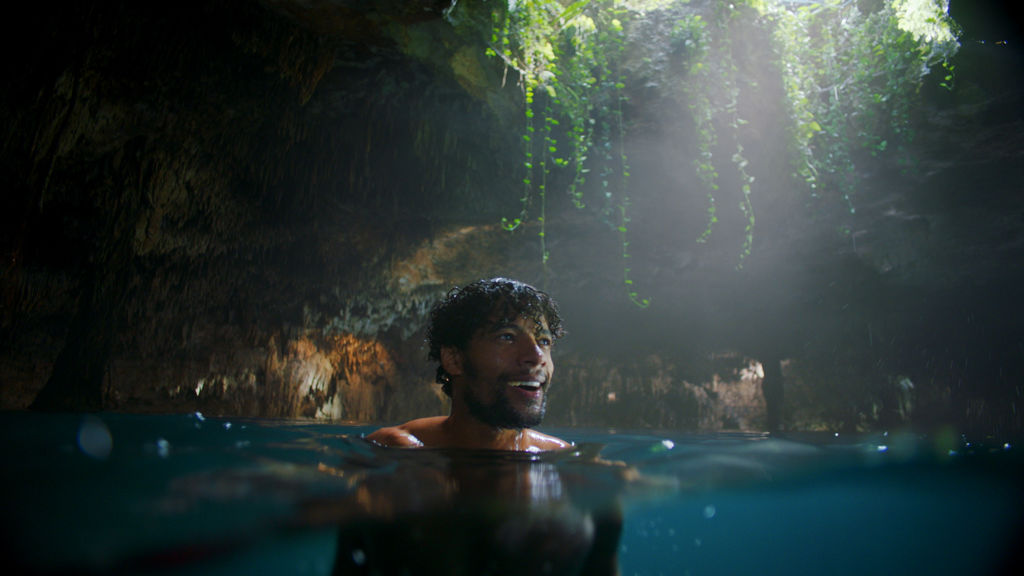 Bright, beautiful, and exceptionally well-produced, these slick spots (Dip, Shuffle, and Sizzle) from Droga5 and Pulse Films show off what your next vacation could look like.
A young man dives in and out of a pool - no, a lagoon? The beach. No, a party. He dips in and out of these scenes, eyes wide, sound muffled, and the camera moves with him, seamlessly following as he uses the water, portal-like, to explore his vacation getaway. It's incredibly beautiful and strangely magic as he swims through all the different settings. The new-location reveal is exceptionally smooth every single time.
The entire series repeats this shifting sense of place - In Sizzle, a spinning dim sum turntable that shows a woman enjoying many meals, and then...new meals in new places. In Shuffle, a woman gets into a Lyft, and then the camera turns, focusing on new riders, the driver, and when bedlam paparazzi swarm the car, Awkwafina slides in.
The ad series is fun, full of confidence, style, and perspective. The seamless transitions are edited beautifully by production company Pulse Films, and the spots are all directed by Oscar Hudson, who has a strong hand on the pacing of all the pieces. The ads, conceptualized by Droga5, are fun and fast, crossing colorfully blurry boundaries between reality and imagination.