News
Once Upon a Time craft charity spot for the Banfield Foundation
Mark Schimmel directs Russell Wilson and his great dane, Naomi, to help victims of domestic violence find safety with their pets.
October marks domestic violence awareness month and the Banfield Foundation has put on their game face by recruiting professional football champion and pet advocate, Russell Wilson.
Every year, an estimated 10 million people across the country are physical abused by an intimate partner. Concerned for the safety of their pets, many don't leave their home. Notable animal and people Director, Mark Schimmel along with Russell and one of his three Great Danes, Naomi, deliver a compelling PSA. The program is designed to help create a world in which victims of domestic violence and their pets can find safety together.
For the campaign, Russell Wilson explains that if you are a victim of domestic violence, there are shelters that will accept you and your pet. The narrative visual portion shows a woman and her dog fleeing from their home.
Unlock full credits and more with a Source membership.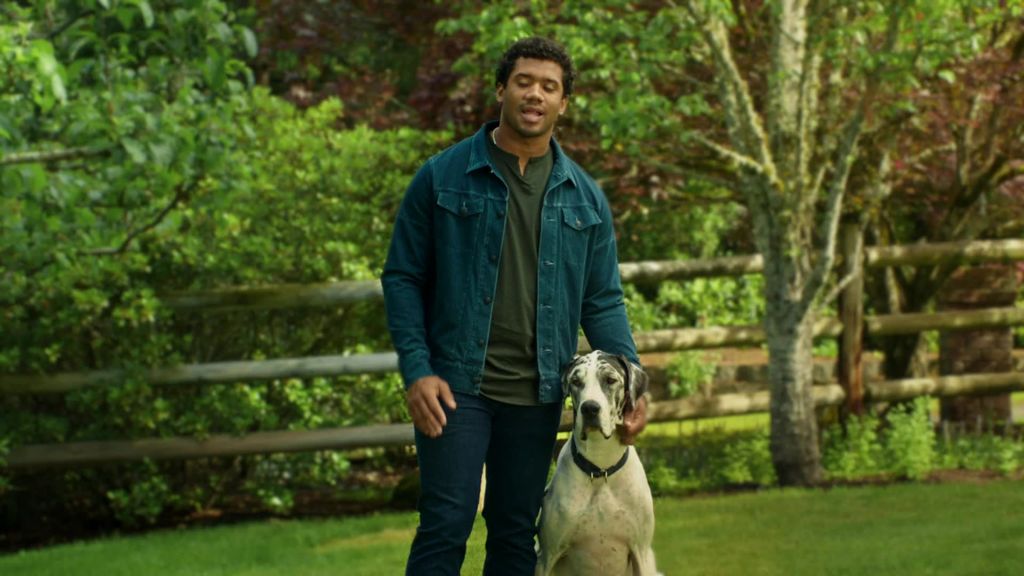 Working with Periscope Post Production Senior Colorist, Ryan Stemple, and Schimmel closely examined the footage to determine the best look and feel for the campaign. They decided upon a natural look for Wilson. For the narrative portion, where the woman and her dog feel the home, Stemple created a desaturated look to provide a distinction between Wilson and the underlying story.
The three commercials were produced, directed and edited by Schimmel through his production company, Once Upon a Time. On set, he was allowed 4 hours to direct Wilson and Naomi: "Russell is excellent on camera, he's articulate and patient. Russell provided an authentic and heart felt read for each piece of dialogue, clearly helping both people and animals is something he's passionate about."
The results are a well-directed story that delivers an impactful message of safety for those and their pets.
Mark Schimmel first started working with Banfield on the 2018 ad campaign, Pet Disaster Plan featuring TV celebrity, Sean Lowe (The Bachelor) and his dog, Ellie.
Schimmel has been directing animals for the past 19 years including horses and cattle for Wrangler Blue Jeans with country entertainer, George Strait and then Tigers for Animal Planet.