Inspiration
On My Radar: Matthew Swanson
BOLD director Matthew Swanson champions David Lynch's weather reports, physical iPhone home buttons and Spike Lee's recent short film, as he reveals what's on his creative radar.
What is the most creative advertising idea you've seen recently?
I mean, I don't want to be too hard on Covid-era advertising, but the last two months haven't exactly been the most conducive environment for creativity. That said, I definitely think we're all ready to move on from Zoom jokes and the sad-piano supercut. I hope that as we come out of all this, a bit of distance will unleash all this pent-up creative energy and we'll have a strong period of good creative work — assuming clients are interested in paying for it.
What website(s) do you use most regularly?
I obsessively check the weather. I love how important and mundane weather-checking is. I use a rotating cast of weather sites, but the biggest development in weather news is that David Lynch is back doing his daily weather reports. Unfortunately, I left Los Angeles to hunker down in my native Toronto for the pandemic so they're not of any practical use to me currently, but I still watch them every morning.

What's the most recent piece of tech that you've bought?
I wish I could give you a cool answer like "a remote-control turtleneck", or something, but the honest truth is that it's an iPhone SE. I like to think of myself as a progressive person but, for whatever reason, I have vigorously resisted the death of the physical home button, so I've been riding a jalopy of an iPhone 8 for what seems like forever. I had all but conceded that I'd get a massive 11 pro with its 200 different lenses, but then in a rare case of tech regression, Apple announced a phone with a physical home button that is as fast as current models and has a decent, portrait-mode capable camera. Sold.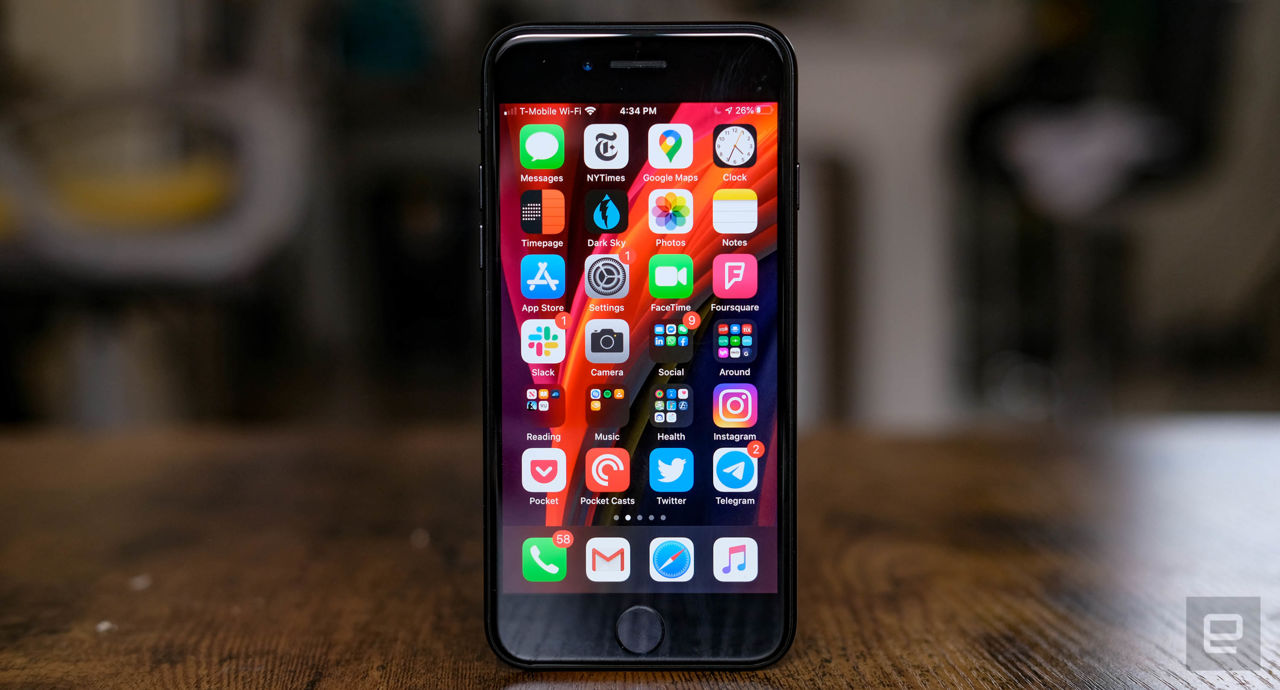 What product could you not live without?
Currently, it's the two pool noodles I've strapped to my hat so I can maintain a solid six feet of distance from everyone when I go outside.
What's the best film you've seen over the last year?
The short film, Three Brothers, by Spike Lee, which revisits Radio Raheem from Do the Right Thing and compares his fate to Eric Garner and George Floyd. It is difficult to believe that the Radio Raheem storyline is just as relevant now as it was in the summer of 1989, but here we are.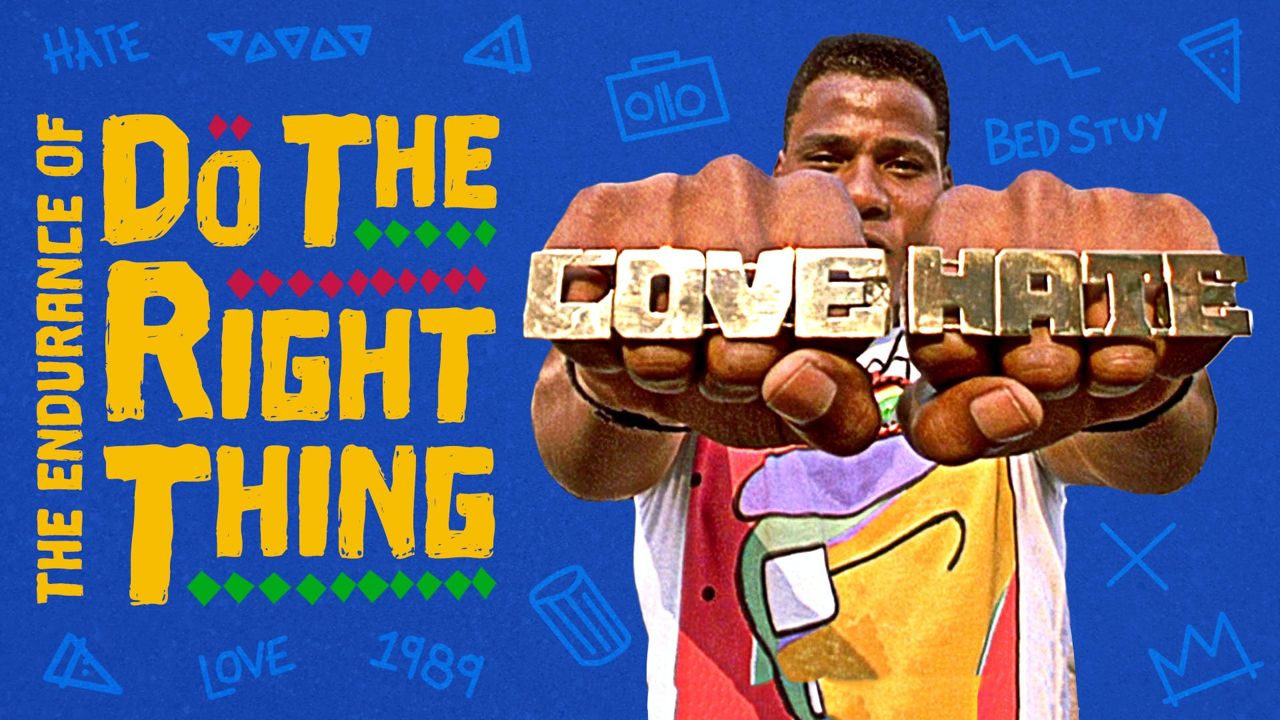 What film do you think everyone should have seen?
Les Blank's Werner Herzog Eats His Shoe. It is an amazing document of someone keeping their word very publicly. When Errol Morris was trying to make his first feature, Gates of Heaven, Herzog told him that if he ever finished the film, he would eat his shoe — which he does, after cooking it up in a nice sauce of duck fat, garlic and rosemary. I love Werner Herzog, who is possibly the funniest German person in history. I also deeply enjoy that he declares a holy war on commercials during the first minute of the film, as he unwittingly helps launch the career of one of the most prolific commercial directors of all time.
What's your preferred social media platform?
This is a trick question because social media and I have a complex relationship, and though I use Instagram the most, I am actively trying to expunge it from my life. Then again, if I delete it, I can't watch any new posts from All Gas No Brakes, which is an unacceptable proposition.
What's your favourite TV show?
There is so much good television right now it's overwhelming, so I'll take the easy way out: a tie between Seinfeld and Curb... The main difference between them, for me, is that I can sit down and watch 20 Seinfeld episodes in a row, whereas any more than two episodes of Curb... in one sitting results in extreme agitation. That said, I believe the duo of Larry David and J.B. Smoove [below] has become one of the great comedy partnerships of all time. The "get in that ass" scene from season six might be some of the funniest dialogue ever shot.
What's your favourite podcast?
I'm a devotee of Reply All and a fan of fellow Canadian Malcolm Gladwell's Revisionist History, but my favourite of the past while has been Jon Ronson's Butterfly Effect, about the rise of PornHub and the financial collapse of the porn industry. Honestly, I could listen to Jon Ronson read a physics textbook, so when he's whisper-quiet reporting from a porn set in the Valley it is both delightful and engaging.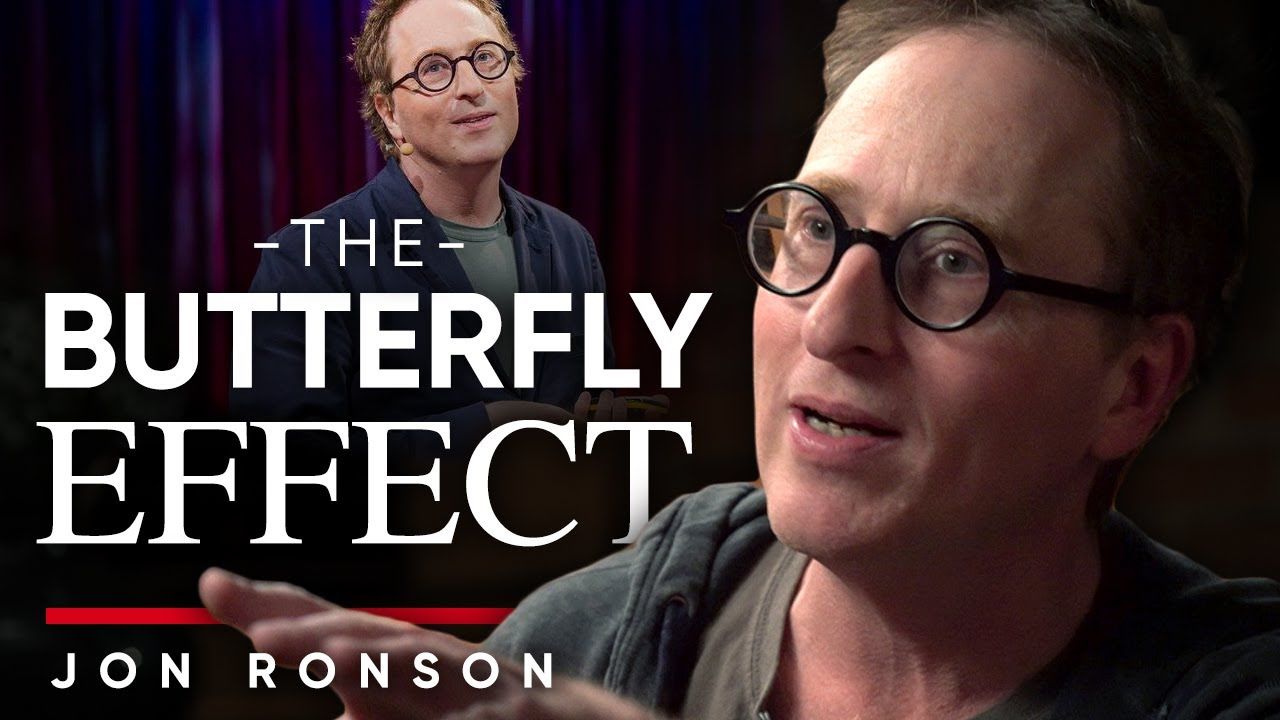 What show/exhibition has most inspired you recently?
There's a photographer from Vancouver named Fred Herzog (no relation to Werner) who just passed away last year. He has a Vivian Maier-ish story — he toiled in obscurity for decades, was discovered late in life and then championed by people like Jeff Wall. I was in Vancouver shortly after his death, where his gallerist had put together a small but beautiful display of some of his best images. It's always so different seeing them in person, and it was nice to hang out with them for a while. [Below, Fred Herzog's Man with Bandage, 1968].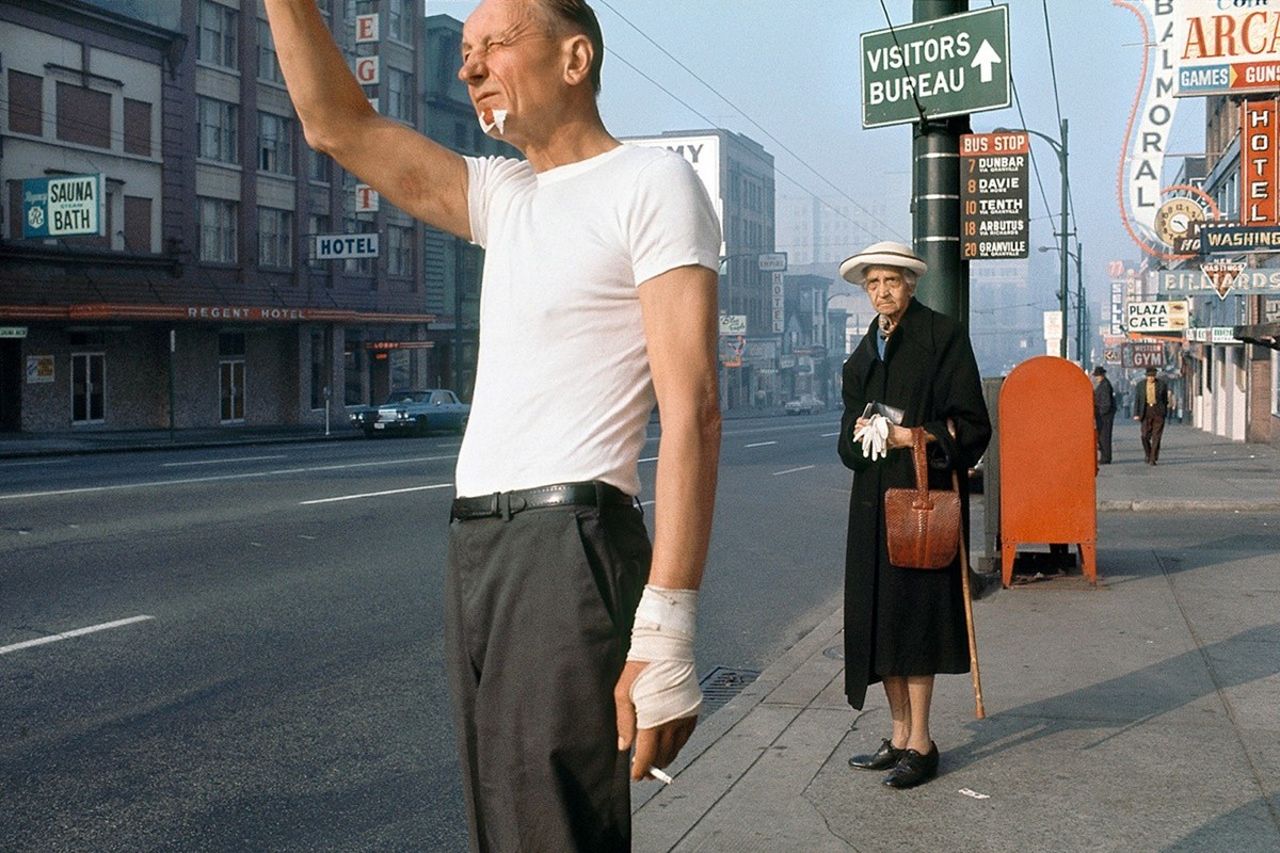 What's the most significant change you've witnessed in the industry since you started working in it?
There's an old cliché that trust is the most important thing when it comes to making good work, and I've learned that to almost always be true. There seems to be a bit less trust to go around these days compared to when I first started, in all different corners of this business, likely for all kinds of different reasons. It'll be interesting to see how it all plays out post-Covid — if things like unattended shoots become popular, then trust will be everything.
If there was one thing you could change about the advertising industry, what would it be?
I have bid against a sum total of zero Black directors in my career, and a non-Black person of colour maybe three or four times. My pocket of advertising is dominated by directors that look like me, and I'd like to see that change. There's no simple solution to it other than for production companies to develop and invest in talent, and for agencies to hire that talent.
Who or what has most influenced your career?
I'd have to say my parents. They were both artists who gave up their creative ambitions to raise a family, and encouraged whatever strange ideas I had over the years. Think a Canadian version of Bernie and Roz Focker, at least in terms of a wardrobe brief.
Tell us one thing about yourself that most people won't know.
I can't whistle.