News
NSPCC brings inspirational stories to life
Fresh Film's Harry George Hall directs new campaign for the NSPCC.
Fresh Film's Director/Photographer Harry George Hall directed and photographed a series of sensitive films and portraits for the NSPCC telling the emotional stories of the Helpline staff who pick-up that first crucial call.
To generate the stories and cast Harry met with Helpline practitioners around the UK to uncover their stories firsthand. Interviewing them to understand the reality of their roles, being on the receiving end of the phone, and what it really means to often be the first person someone has reached out to.
The research not only found the cast and created the inspiration for 3 films: Hannah, Annie and Lauren's stories but also created a series of portraits of the staff for an OOH campaign.
Hall crafted each film to feature two key parts: an interview and an abstract visualisation of the call. Casting actors to bring the other characters and visible emotions to life, he then used clever lighting, textures and cutaways to bring the viewer to the emotional centre of the story.
Unlock full credits and more with a Source + shots membership.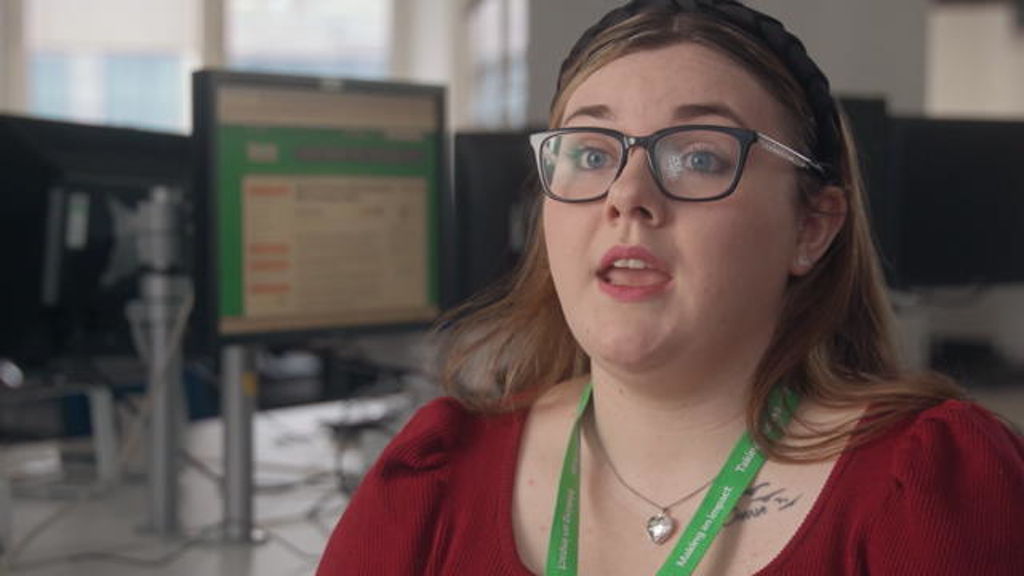 Hannah's story takes place in a family bathroom, so steam and condensation were used to emphasize the atmosphere that Hannah was able to understand from the neighbour who called the helpline. Annie's story was emotional due to the time sensitivity, so cutaways to wall clocks and timers were used to visualise this. Lauren's story was about the struggle of being a new mother, referenced in cutaway montages of toys and bottles in the family home.
Harry noted of the experience "It is not an exaggeration when I say the people we met were some of the most inspiring I have ever/will ever meet. This has been an inspiring and emotional rollercoaster bringing to life the essential work of the NSPCC and the truly amazing people on the end of the phone."
The impactful films are live on social media and the OOH campaign is live around the UK.