News
Nick Bartleet directs time-warping launch film for new Oppo device ​
The latest film, Empower Every Moment launches the latest Oppo FindX5 device.
KODE director Nick Bartleet directs his second campaign for the Chinese mobile phone and electronics brand, Oppo.
Previously he directed the 60' TVC for the release of the Reno5 Marvel Edition smartphone in March 2021. KODE has been engaged in a long-standing working relationship with OPPO, and their associated sister brand, OnePlus since January 2021, creating content for online and above the line campaigns. The latest film, Empower Every Moment launches the latest Oppo FindX5 device.
Cleverly using lighting and filming techniques to give the impression of time passing and daytime transitioning to night time, the film showcases the Oppo FindX5 device through a number of eventualities, highlighting its versatility and performance capabilities in various situations.
Unlock full credits and more with a Source + shots membership.
Show full credits
Hide full credits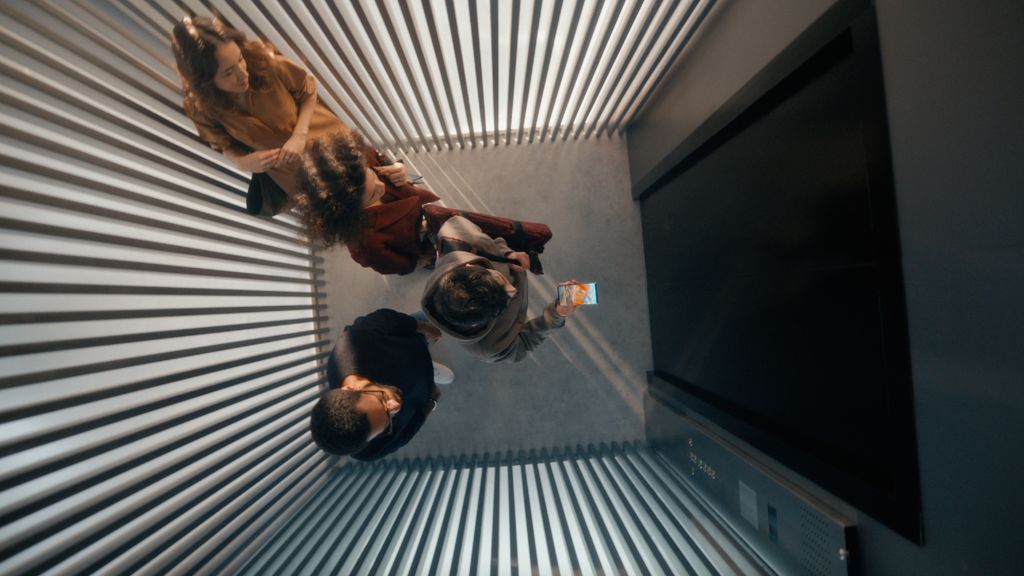 Using state-of-the-art drone technology to emulate light orbiting, the casting of shadows within scenes allows for seamless transitions between environments, such as the swimming pool, gym and workplace. The phone is raised towards the sky at the beginning of the film, affirming the device as the central figure within the film; the phone is shot with light consistently orbiting over and around it to capture its unique aesthetic.
Using smooth and dynamic camera movements, audiences are propelled through the macro shots and in scenes to connect them visually and stylistically. Internal images of the Oppo FindX5 were created through VFX and were treated with the same lighting techniques as the live action to achieve a cohesive and unified look. The film portrays isolated individual experiences, whilst simultaneously giving the impression that each sequence is somehow linked to the one before and after.
Nick Bartleet, Director, KODE: "It was great to combine working at such a small scale and at the same time setting this film in often such huge architectural spaces with vast moving light rigs to simulate time passing. We explored many techniques, for example lighting from moving vehicles, cranes on tracks or even the world's most powerful drone light. It was a pleasure to work with the team in Poland to design sets that would create interesting movement as we travelled lights in this way. For this film, it was clear that the Oppo Find X5 had to be the hero and I feel like we were very successful in making that happen!"