Unlock full credits and more with a Source membership.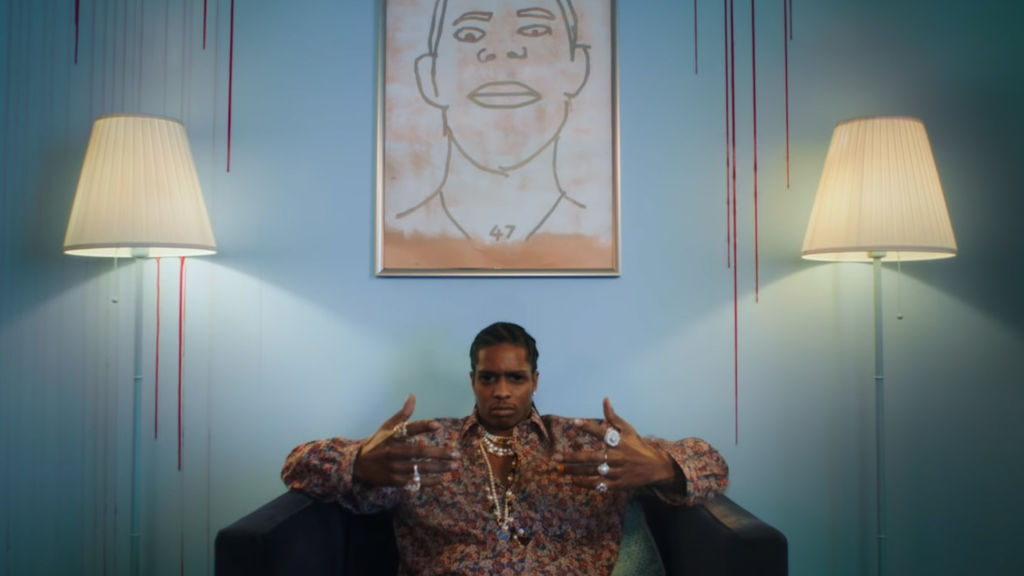 Malevolent swivel-headed dolls creeping along ceilings, floating sofas, psychedelic fish tanks and blood dripping down the walls… as hotel room experiences go, it's not exactly a Holiday Inn.

But what do you expect when you've bitten into a magic apple that sends you on an insane trip back into a misspent past of self-medication, self-doubt and tomfoolery?
Approaching nightmarish, but lifted by juicy colours and witty visuals, the promo for the track Mazza sees the two MCs holed up in separate hotel rooms and entering their strange apple-induced journeys back into the "same, same with the same name."
THE REST, who have helmed some of slowthai's most heralded music videos, including BB, Gorgeous, Ladies and North Nights, commented: "we desperately didn't want to make a video that felt like it was shot in two different countries during a pandemic (even though it had to be). Fear and Loathing in Las Vegas became a key reference point as it covers similar themes, namely going paranoid and hallucinating in a hotel room. Visually, we wanted to build and elevate on the work we've been doing with slowthai and looked to the strong punchy colours from some of our favourite films like Jeunet & Caro's Delicatessen, Wes Anderson's The Grand Budapest Hotel and Hype Williams' playful music video work from the late 90s and early 2000s."
Mazza is the latest single taken from slowthai's forthcoming album TYRON, out 5 February.