News
New RSA signings Swann & Yoann direct Jimmy Somerville charity film
All profits from Everything Must Change to be donated to UK Charity Network, End Youth Homelessness.
Singer Jimmy Somerville (Bronski Beat, The Communards) and producer Sally Herbert have announced they will donate all profits from their new single, a cover of Nina Simone's classic Everything Must Change to UK Charity Network, End Youth Homelessness - supporting over 30,000 young vulnerable people across the UK.
The charity network, which includes Centrepoint alongside other regional charities, has warned of an increase in youth homelessness against a backdrop of strained provision, and increases in unemployment and demand for mental health support.
Directed by new RSA singings, French director/designers Swann & Yoann, the heartfelt new video combines animation, photography and moving image, and embraces a narrative of hope for 2021. "Our main goal was to create a simple, insightful and close-to-people story from which anyone could identify with," said the directors. "We wanted to move people by creating authentic daily life scenes, drawing a parallel between the couple in the video and what's happening in our societies. We mixed our shots with many others from all over the world."
Unlock full credits and more with a Source + shots membership.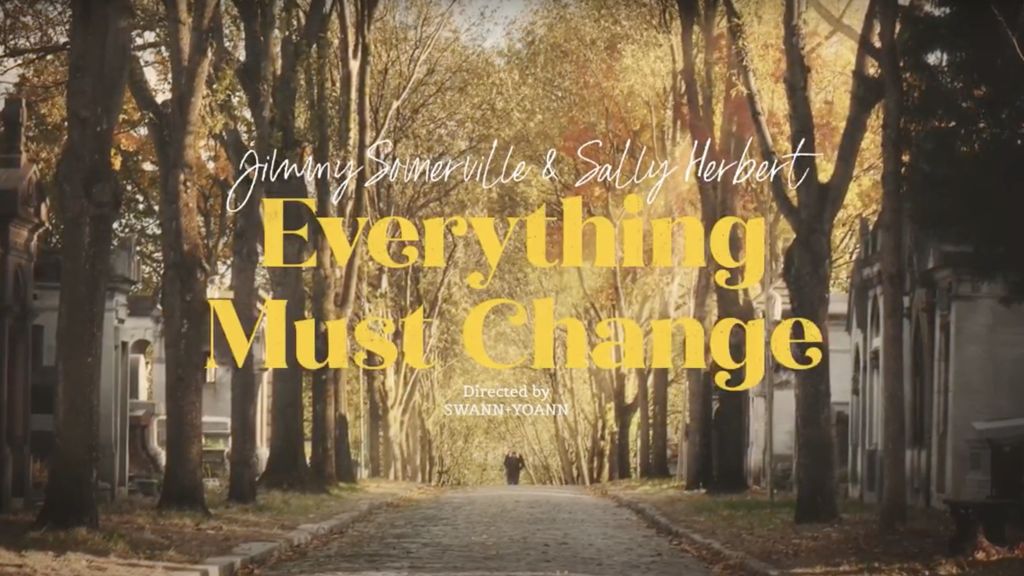 On choosing to cover Everything Must Change for End Youth Homelessness, Jimmy Somerville said; "We can't ignore youth homelessness; it's predicted to get worse, as the pandemic has stripped many young people of their prospects. The vulnerability, fear, rejection, violence they have to live with every day is unacceptable. As a society we should be providing hope for our young people."
2019/20 figures show that 121,000 young people asked for help from their local council because they were homeless or at risk of homelessness. Data from the Office for National Statistics identified that during the pandemic, more 16–24-year-olds dropped out of the UK workforce than any other age group, with Centrepoint predicting that 2021 could see the worst homelessness crisis in the charity's 50-year history.
"We are thrilled that the extremely talented Jimmy Somerville has chosen to donate profits from his new single to End Youth Homelessness" said EYH Managing Director, Nick Connolly. "In 2021, we are expecting many more young people to approach our member charities for help, and we want to support as many as possible. Jimmy's support will help us to reach more homeless young people and give them a safe place to call home".
Swann & Yoann are signed to RSA Films for global representation.