News
New LongBridge brand film by Final Frontier and Art&Graft
Final Frontier and Art&Graft create brand film for Longbridge. The tech-driven investment company's new film is a 3D odyssey through the financial universe.

Both Final Frontier and Art&Graft combined to create the new brand film for fin-tech company, Longbridge.
Rendered in the brand's red, blue and yellow colours, the 60-second 3D motion graphics adventure follows the pioneering Hero Cube, as it emerges from its powerful tech-hub home base and embarks on a global odyssey, facing and overcoming challenges, and building countless bridges and relationships along the way, culminating in a hyper-connected tech-driven vision of the future.
Longbridge is a financial services provider from Singapore, also based in Mainland China and Hong Kong, founded in 2019 by tech and finance executives. The company's core service is based around its app, designed to make investing secure, fast, and easy.
The brand film was launched in early October, following an overall company rebranding that was launched at a large event in late Summer. That rebrand features a new company mascot, Captain Leo, designed by Korean studio SUPERFICTION, who makes a brief appearance at the end of the brand film, clutching his smartphone, poised to use the Longbridge app.
Unlock full credits and more with a Source + shots membership.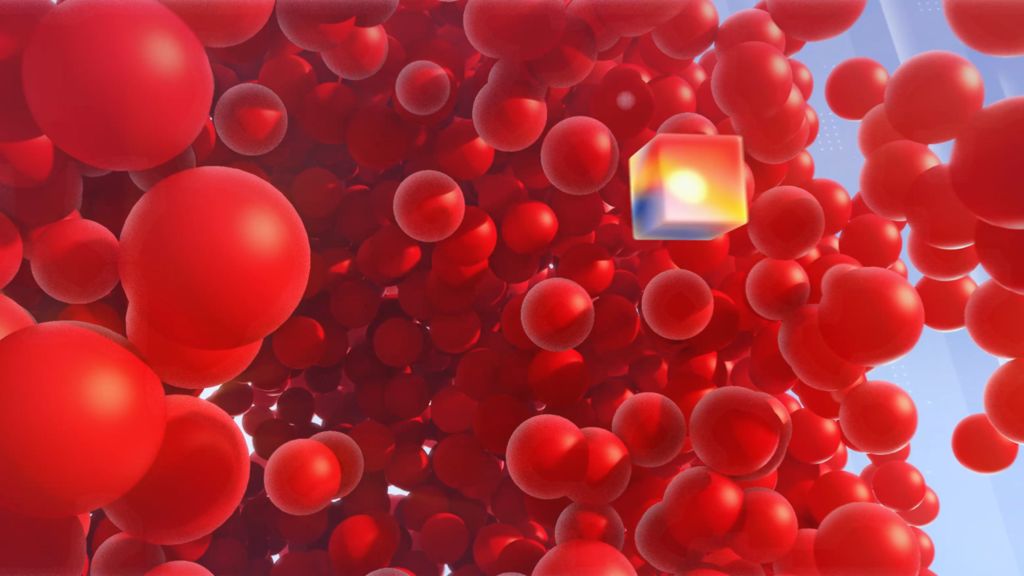 The film was directed by London studio, Art&Graft. Outlining the primary challenges, creative director Stephen Middleton says, "Developing the story and it's metaphors was a challenge. We were striving to make the visuals abstract but also have a deeper meaning that related to the history and values of Longbridge."
Longbridge brand director Simpson Chen says, "The main challenge was to help the creative team visualise our story as we see it, and tell the story through their lens finding the perfect balance between our imagination and their filmmaking approach. We were happy to see how they depicted our brand story, especially how the hero cube grew along the journey."
Reflecting on the result, Middleton adds, "We always try to develop a unique visual language, and this project was no exception. We pushed ourselves into new worlds of 3D art direction, working on this beautiful world of coloured light and glass. The team did an amazing job of creating a look that blended elements of science and technology with beauty and art."
Final Frontier executive producer Chris Colman says, A&G was the perfect partner to bring a unique and fresh vision for the tech and finance world. Thankfully, the Longbridge team was open minded and excited to come on that journey of discovery with us."