Inspiration
My animation hero
From a French cartoon classic to a symposium of animated shorts, animation experts reveal the work, people and events which first inspired them.
Whether it's the hand-drawn charm of the original Disney cartoons or Pixar's modern-day CGI wizardry, the world of animation is a rich smorgasbord of diverse creative inspirations.
We asked some of the industry's top animators to tell us about theirs.
In The Triplets of Belleville, director Sylvain Chomet tells the story of Champion, an orphan raised by his club-footed grandmother Madame Souza. After she gives him a tricycle as a child, he grows up to take part in the legendary cycle race, the Tour de France - only to get himself kidnapped along the way by the French Mafia. It's up to grandma Souza and Champion's overweight dog Bruno to rescue him, assisted by the Belleville sisters, an elderly song and dance trio.
Unlock full credits and more with a Source + shots membership.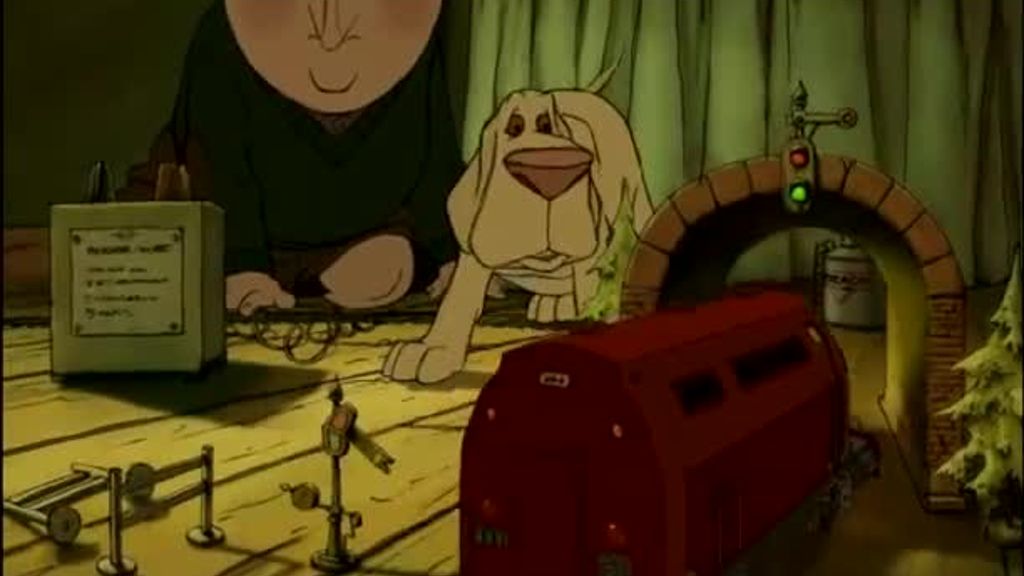 This film was an inspiring early lesson for me in creative storytelling with its vividly eccentric animation and charming character design. The film is practically dialogue-free, so Chomet, who knew that the audience would not be able to recognise character through their voices, gave each of them unique, singular silhouettes. Take the overly muscular thighs and protruding nose of Champion, or the wardrobe-like shape of the French Mafia's henchmen. It's a wonderful trick that can be done in animation, but not in live action.
The character animation is determinedly non-naturalistic, although the one real exception is Bruno the dog - my favourite character in the film, and what first inspired me to study creature animation. If you extract his scenes from the rest of the movie, you get a simple, hilarious portrait of the dog mind at work. The unwavering loyalty, the ceaseless barking at passing trains, the can-do eagerness (Bruno even serves as a spare tyre when called upon). The animator's attention to detail and personality traits is a wonderful example of how animation can be used to portray realistic behaviour, while still working within the constraints of exaggerated caricature.
Like many, I guess, one of my animation heroes would be Brad Bird. I remember seeing this great short animation back in the 1980s in a show called Amazing Stories. The short itself was called Family Dog. The way he depicted the dynamic between the family and the dog was just genius - His observations of ordinary life were brilliantly real and funny, as you can see in both of The Incredibles films.

Unlock full credits and more with a Source + shots membership.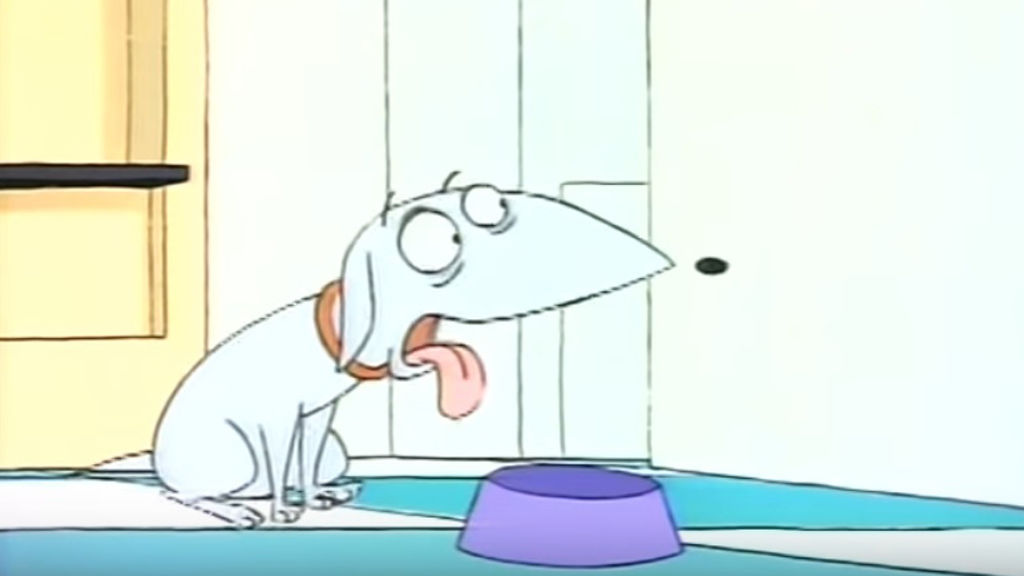 The Animation Show of Shows is a symposium of the animated shorts that annually screens at schools, studios, and theaters on a limited run. I first came across it when it screened at my college my freshman year. Like most of us, starting college had me filled with the anxiety of finding my creative voice, not to mention a path to gainful employment.
Unlock full credits and more with a Source + shots membership.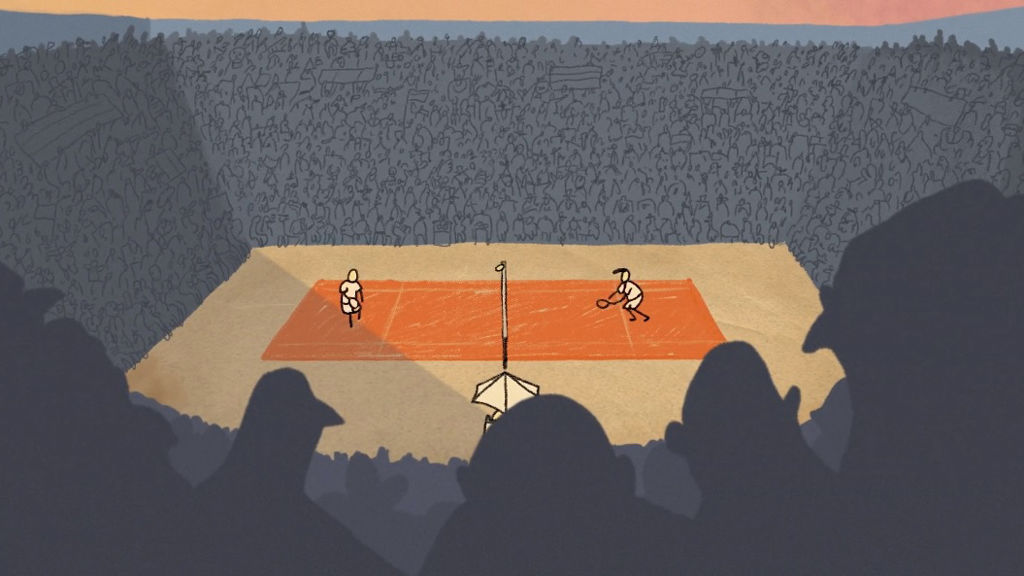 Seeing this screening gave me confidence in every regard. It showed me that people were able to create amazing work on every scale-- from major studios, to students, to hobbyists. It opened my eyes to all the different styles animation had to offer - rudimental stick figure animation could be equally as entertaining as pristinely art-directed CG. It taught me that creating a compelling tone and mood is just as important as story.

Most importantly, it made me get to work, knowing I had a lot to learn if I wanted to get on the same level. Going to this screening in every fall is now my annual pilgrimage for inspiration. No two years feel the same, and leaving each showing gives me that same feeling I had a decade ago...that it's time to get to work and level up.
It's always a hard question to answer since I feel inspired by so many. Hayao Miyazaki, Norman McLaren, Jim Henson, Ray Harryhausen to name a few. But let's phrase it this way: who was my very first animation hero? Who showed me a completely radical way of observing the world around me, forever altering the landscape of my imagination?
Unlock full credits and more with a Source + shots membership.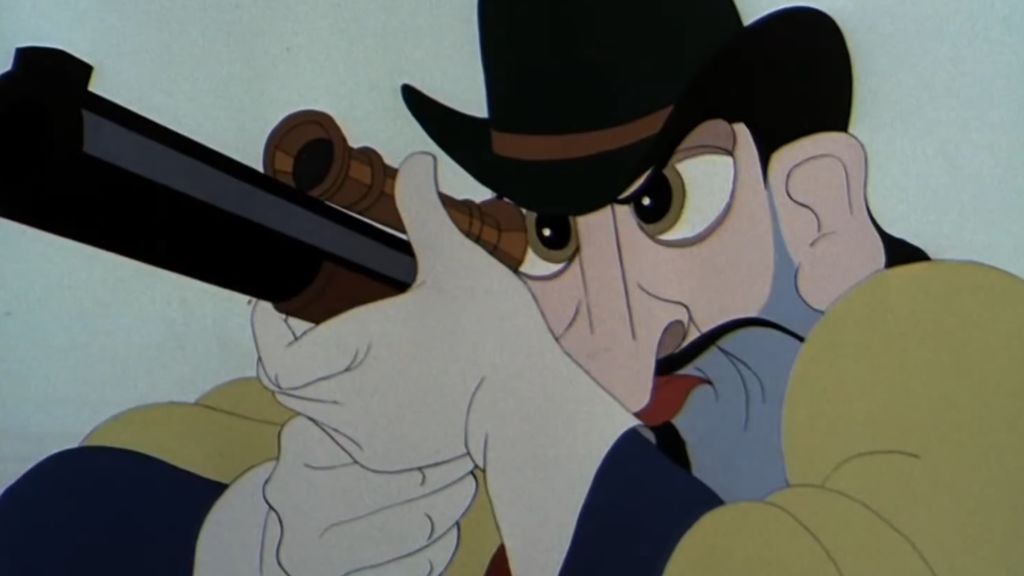 That credit belongs to Paul Grimault and his film The King and the Mockingbird, or as I experienced it as a young boy in France, Le roi et l'oiseau. It was one of my first animated film experiences and left such an impact on me as a kid, as a student and still inspires me today as an animation director. The story is based on Hans Christian Andersen's story The Shepherdess and the Chimney Sweep and was a collaboration between Grimault and the poet Jacques Prévert.

The unique combination of graphic backgrounds and classically illustrated character designs, the extreme compositions and dynamic camera moves, the fluid and at times quirky animation all come together to create a film that even in 2019, still feels fresh and avant guard. Started in 1948, it wasn't until 1980 that the film was completed, which is over 30 years of dedication from Grimault to realize his vision. Not only am I inspired by the technique and poetic storytelling, but this film is a statement of perseverance, a true labour of love and devotion to the craft.