Inspiration
Mark Denton: A few of my favourite things
We catch up with the ever-entertaining Mr Denton to chat through some of the objects on his desk he could't do without.
If a person's creative output is reflected in the items around their workspace, it's safe to say that Mark Denton's would be one of the most interesting to explore.
The Coy! Communications founder and Thomas Thomas director has been in the biz for over 40 years, during which time he's become one of the most awarded creatives in the world.
We managed to grab some time with Denton to talk us though his favourite things in his own inimitable way.
Mark Denton, Coy! Communications
"I'm not overly sentimental about objects, artefacts and the like, so I haven't got mementos from shoots, pet rocks or any stuff like that in my office.
I like to surround myself with practical things that will help me make other things."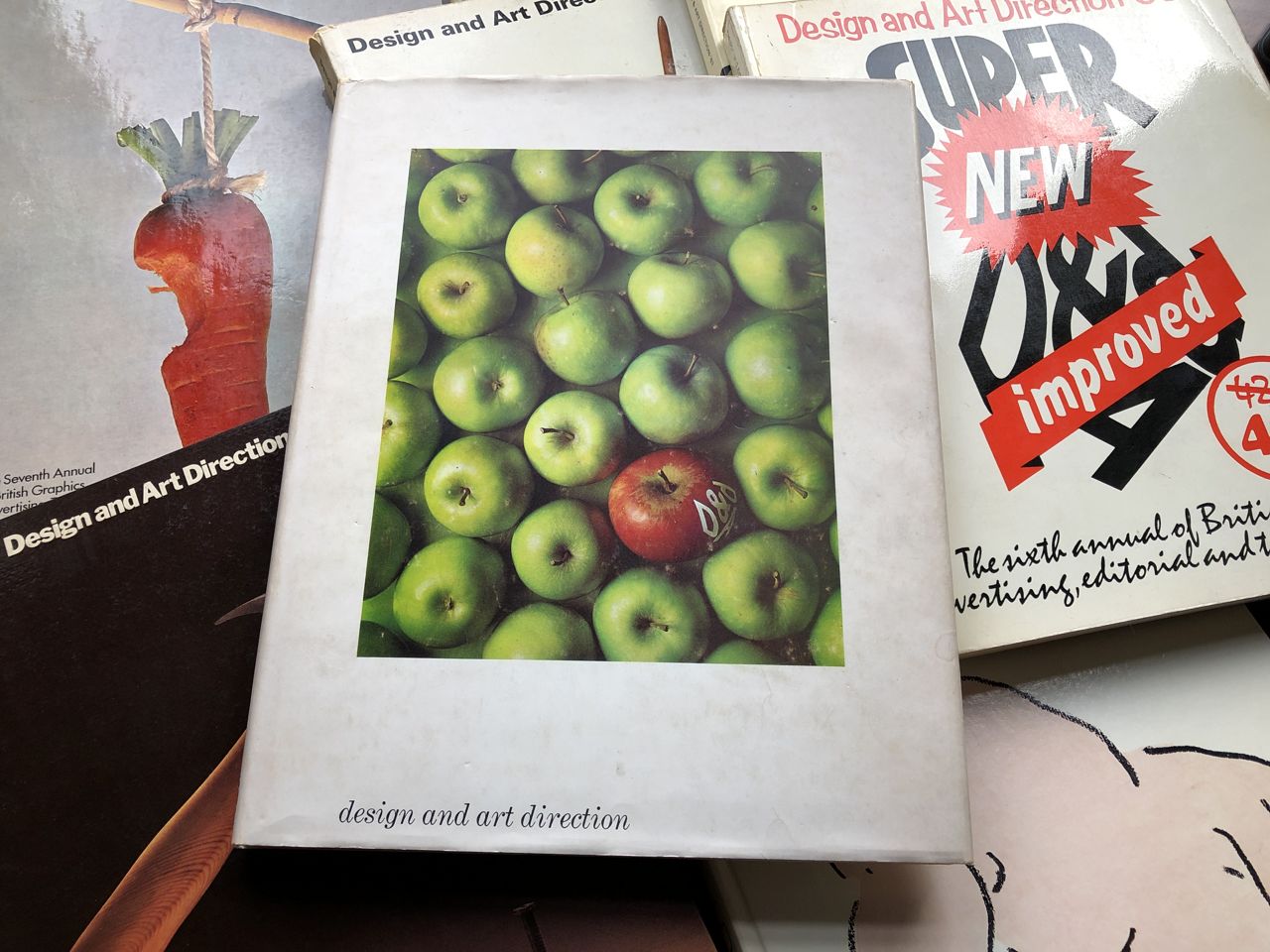 The D&AD annuals
"I've got a full set of D&AD annuals tho' from the latest going back to the very first published in 1964.
I don't look at them very often now, but if I do I'll probably pick one from last century where you can get straight to the proper adverts without wading thru pretend ones for hot sauce, super sharp knives or highlighters."
The Pentel sign pen
"A quick excavation of my desk has uncovered six Pentel Sign pens. Five black and one red, although you only ever really need a black one (I know there are four in the picture but I'm using the other one to write this).
There maybe more buried deep in there but I'm not in the mood for too much heavy lifting at the moment.
I've probably used one everyday for the last 42 years since I started in advertising so apologies to any turtles who've had one wedged up their nostril.
They really are the best art-directors pen and despite the odd dalliance with a Pentel N50 or a Sharpie I always go back to the Signie."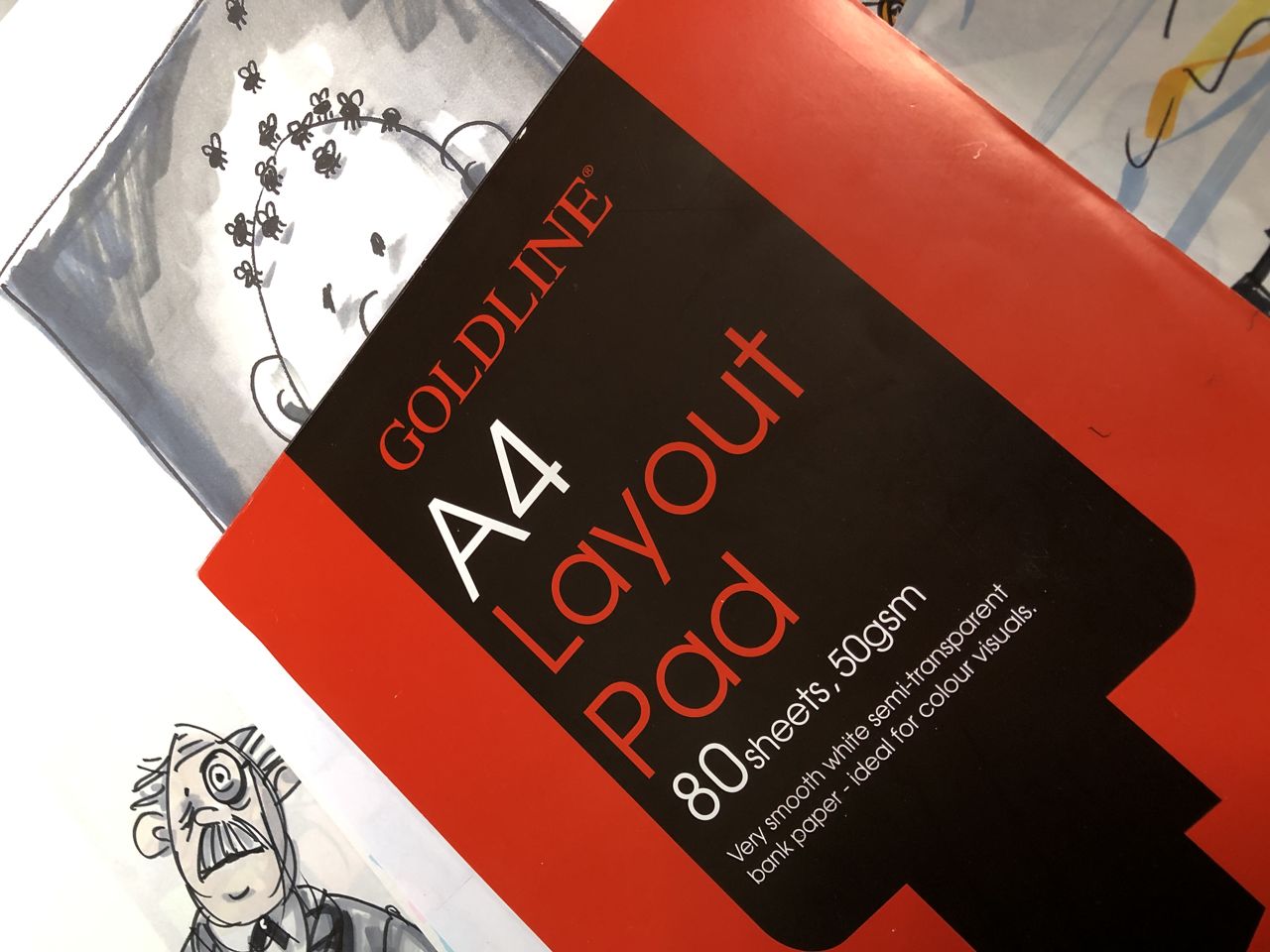 The Goldline A4 layout pad
"Of course it don't matter what pen you're waggling about if you haven't got a decent pad to point it at.
My pad of choice is the Goldline A4 layout pad.
There's not much to say about it really, it just works and the paper is so thin that you can use the window as a lightbox and hey presto you've got a tracing pad.
They're the only two items any good creative really needs to do advertising.
A computer does come in handy every now and then but mostly it's a distraction.
If I was a guessing man I reckon that 99.999999999% of all the ideas that I've come up with are a result of bringing my Pentel Sign pen and my Goldline A4 layout pad into a happy fruitful union."
The Powder Pink, Barely Beige, Mauve Shadow and friends
"If I really, really, really, really, really like an idea I colour it in.
I've still got a bundle of my old Speedry Magic Markers (and they still work) but over the last decade I've introduced them to my new mates the Copics.
And we've had some pretty colourful times together, I can tell you.
Yes, I have got an iPad but it's in a cupboard somewhere alongside a few other things I haven't got out of the box yet like my fondue set.
Did I tell you all about my favourite 10A Swain-Morton scalpel blades and the essential No.3 handle? I'd love to but I haven't got the time at the moment, I've just had a little idea I need to scribble down."