News
Life's grander in Toyota's 2024 Grand Highlander campaign
First-ever three-row SUV highlighted in full fledged marketing creative to highlight spaciousness, design and the Incredible Hybrid MAX powertrain.
Step out in grand style with the highly anticipated, first-ever 2024 Toyota Grand Highlander. Toyota is taking a larger-than-life approach for the most powerful Midsize SUV the brand has ever built in the new marketing campaign, Life's Grander in the Grand Highlander.
"The campaign shines a spotlight on the first-ever 2024 Grand Highlander, the latest addition to Toyota's bold SUV lineup," said Lisa Materazzo, group vice president, Toyota Marketing, Toyota Motor North America. "Featuring the Grand Highlander's beautiful design and spacious interior the campaign is inspired by the reality that life, with all its unexpected surprises, is pretty grand."
Toyota developed the integrated Grand Highlander campaign with its Total Toyota (T2) model in mind. The T2 model integrates efforts to create a cohesive marketing approach inclusive of multicultural marketing and the mainstream market.
Unlock full credits and more with a Source + shots membership.
Show full credits
Hide full credits
In Conill Advertising's spot titled Labor, directed by Sebastian Strasser, nothing could be more special than the birth of a new family member, and that means the whole family goes to the hospital with the parents-to-be. Thanks to the Grand Highlander's roomy third row, even the baby's godmother (and auntie) can ride along.
InterTrend Communications developed two spots for the campaign, directed by Bruce St. Clair. In the spot Yes Day, a family embraces saying "yes" with an unexpected day of fun in the Grand Highlander after their kids' tutoring lessons are canceled. In Grand Recruiting, a family's cricket game is almost forfeited because of a lack of players. The Grand Highlander quickly saves the day by helping pick up more teammates along the way, including a last-minute unexpected recruit, international cricket star Unmukt Chand.
In Burrell Communications Group's spot, "HBCU Tour," a family's college visit trip in the Grand Highlander turns interesting as the proud parents of rival colleges find themselves in a tug of war to see which legacy HBCU their son will choose. In their spot, "Back There," playful kids frolicking in the backseat of a Grand Highlander are warned by mom, as she puts a humorous and heartwarming twist on the phrase, "Don't make me come back there!" The spots are by renowned director Kenya Barris, who is making his commercial directorial debut after an acclaimed career in TV.
Unlock full credits and more with a Source + shots membership.
Show full credits
Hide full credits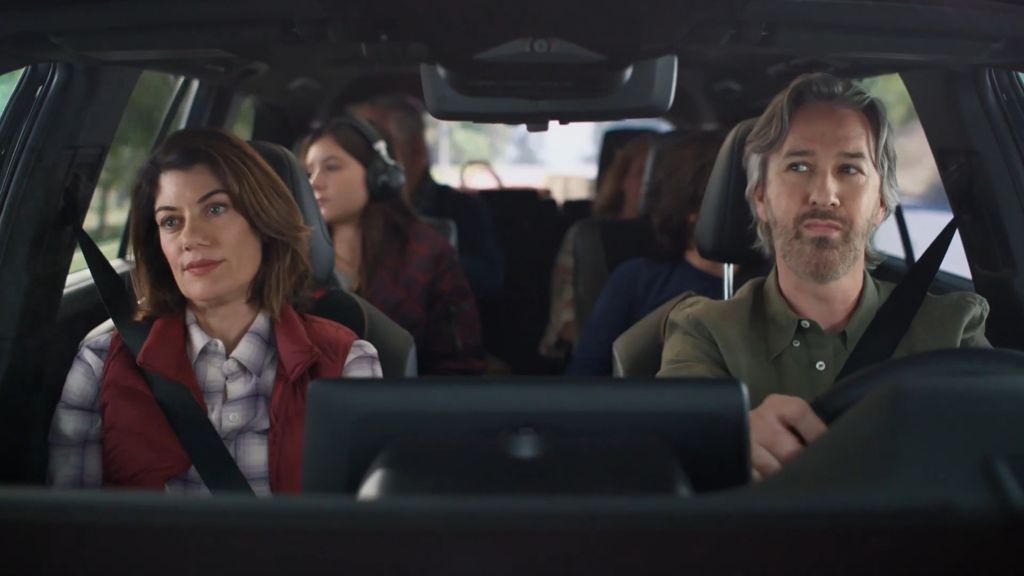 In the spot titled Slamming Doors, created by Saatchi & Saatchi, viewers see a teenager picked up from school in a Grand Highlander. The annoyed teen's frown turns into a smile as her entire family, grandma included, begins singing together – "this is gonna be the best day of my life." Saatchi & Saatchi also created Rescue Run, a humorous spot in which a family driving home from a day at the lake makes a quick turnaround in their Grand Highlander to safely return a live fish their son was quietly keeping in his leaking bucket. The spots were directed by James Rouse with Biscuit.