Work
Insmed's toy animal emergency
After a stuffed bunny is rejected for having a rip in her chest, she goes on a search through town to find someone to stitch her back up, in this exceptionally detailed Parisian factory wonderland animation.
Unlock full credits and more with a Source membership.
Show full credits
Hide full credits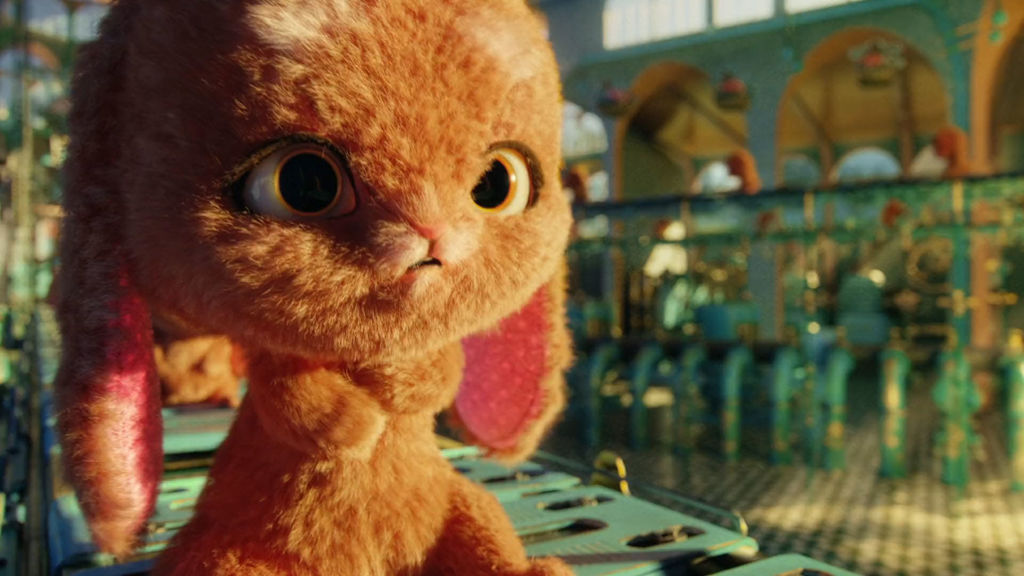 From Roof Studio and agency Area 23 comes a beautifully crafted piece about rejection and hope for Insmed.
A bunny finds a break in her stitching at the toy factory. After being rejected she tries to find someone who can help fix her stitch and her cough. She travels through a distinctly Parisian small town, passing croissant shops, cobblestone streets, and an abundance of bikes. Although she sees many different tradesmen, none of them can fix her stitch...until she follows a piece of pink yarn right to a toy repair shop.
The sheer amount of detail in this piece is incredible. There are many different textures, sets, and characters that come to life in Unbreakable, making this feel less like an ad and more like a trailer for a feature film. The architecture is wonderfully expressive and charming, full of bright colors and flourishes that show the attention and care that went into this piece.