Work
Ian Pons Jewell pushes Nike Further Than Ever
The Academy director showcases his incredible skillset in this dynamic and entrancing spot featuring some of China's top athletes.
Unlock full credits and more with a Source membership.
Show full credits
Hide full credits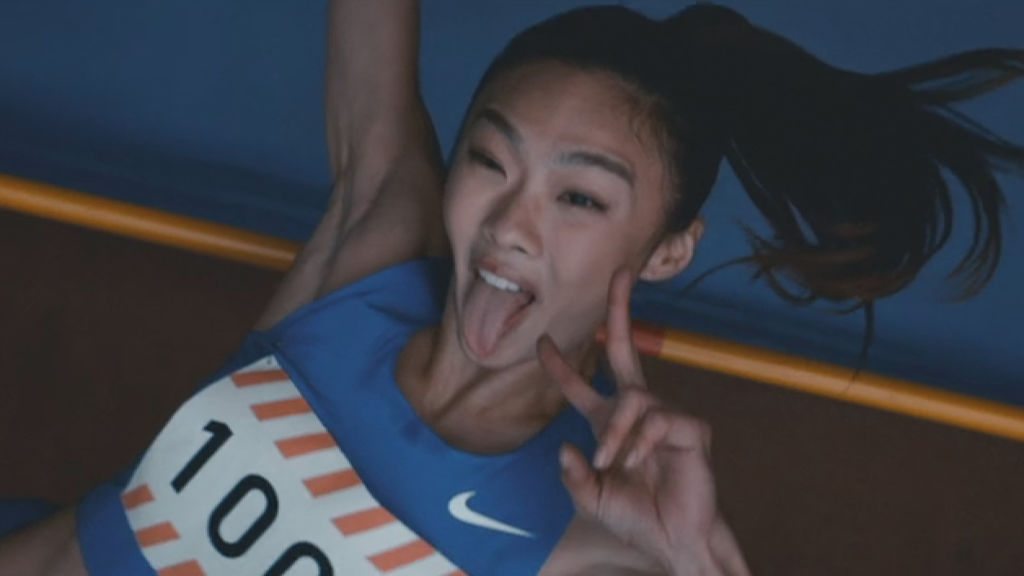 We're fairly sure it isn't a sport, but if 'camera juggling' were an Olympic event, it's likely that Ian Pons Jewell would be dripping in gold.
Putting all of his dang-that's-clever set-ups and shooting styles to the test is the Academy director's latest joy-filled spot for Nike China and Wieden + Kennedy Shanghai. Showcasing the abilities of some of the country's top athletes, Further Than Ever puts us, amongst other things, in the heart of a basketball being tossed around a court, at ankle-level whist scooting around a football pitch and floating like a butterfly around some hard-hitting pugilists.
Non-stop, perfectly constructed and brilliantly illustrating the talents of the all-female group, this confident sweep around the sporting scene shows a director at the top of his game.
Here's a brief description of the talent involved, from Pons Jewell himself:
Li Na, the first Grand Slam singles champion from Asia and the first to break into the world's top 10… despite constant critique about her career choices and outward personality, she rose to become an icon in Chinese sport.
Lan Tian, paralysed from the waist down, took up skiing despite pressure from doctors and family and went on to live independently without support.
Shao Ting, WCBA basketball champion and PHD graduate, breaking the stereotype in China that a woman shouldn't aspire so highly.
Nina Guo, blogger and climber, broke the rules by talking publicly about how climbing has helped her overcome many of the obstacles faced by mental illness.
Cecelia Yeung, born into a poor family, pressured not to pursue sport due to the difficulty in making a living from it. Ended up as the HK high jump record holder, the first full-time high jumper in HK and broke the HK high jump record three times in one day.
Wang Shuang, despite pressure from family and local coaches not to leave home, she became the first Chinese female football player to play outside of China and AFC Women's Player of the Year.
Kung Fu Cha Cha, the first Asian team to row across the Atlantic, the youngest team to cross the Atlantic and the first female champions who broke Row Like A Girl's record by 6 days.
Can Zongju, became the the greatest boxer in Chinese history and the second best female boxer in the world.