Work
Ian Brown channels Zoltar in his new music video
The former Stone Roses frontman gets an amazing animatronic make-over in this Big-referencing promo/short from director John Nolan.
Unlock full credits and more with a Source membership.
Show full credits
Hide full credits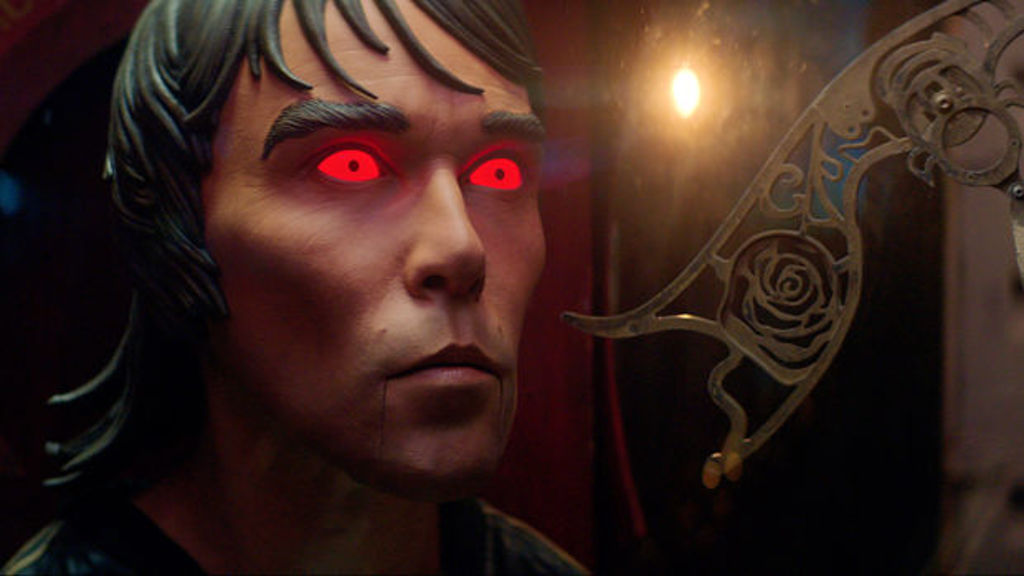 Few fairground machines hold the allure of the Zoltar cabinet from seminal 80's movie Big. Aside from it's deliciously sinister appearance and simple 'drop coin in mouth' mechanic, the wish-maker also turned a teen into Tom Hanks, so you can see the appeal.
It's this familiar iconography that forms the basis for director John Nolan's cheeky tribute promo/short for Ian Brown's From Chaos To Harmony. Following a streetwise lad (played nicely by A Quiet Place's Noah Jupe) as he bustles through the bright lights of the fair, the film really kicks into gear when he stumbles upon a Zoltar-alike box in a dark corner and inserts a mysterious coin...
Utilising Nolan's obvious talent with animatronics - the perfectly puppeteered Brown bust is a real treat - and also featuring Daniel "To the trees!" Peacock as the suspicious fairground owner, this lovingly crafted music video is a Big hit.