Craft
How to make a recruitment ad for a prison service in crisis
In creating the recent dramatic campaign Someone Like You for HM Prison and Probation Service, Spindle director Greg Hackett had to meet the challenge of portraying both the rewards of demanding prison officer roles and an authentic depiction of life behind bars. It was a task that required plenty of research, active listening and some time inside.
With recent news that the prison service is in crisis as the prison population increases beyond capacity, what did you feel when you received the script?
I have to say, when I first received the brief I was unsure I wanted to have anything to do with the UK prison system. But that gut feeling made me think deeper as to why I actually I should work with them.
First I read The Life Inside, by Andy West, and this quote hit me, "when living in a problematic world, you can easily fall into either defeatist resignation, 'things are what they are', or exhausting indignation, 'that things are not what they should be'. So we should learn to embrace how the world is while also striving for how the world ought to be. From this, It was clear to me we needed to show scenes that are as raw, and real as they can be, to highlight how rough the situation on both sides is.
What hit me hardest was meeting people who had made just one simple mistake and had ended up inside.
The truth is that the prison system is out of control; short sentences don't seem to lead to restorative justice, with some people only staying a week in prison before moving on.
Unlock full credits and more with a Source + shots membership.
Show full credits
Hide full credits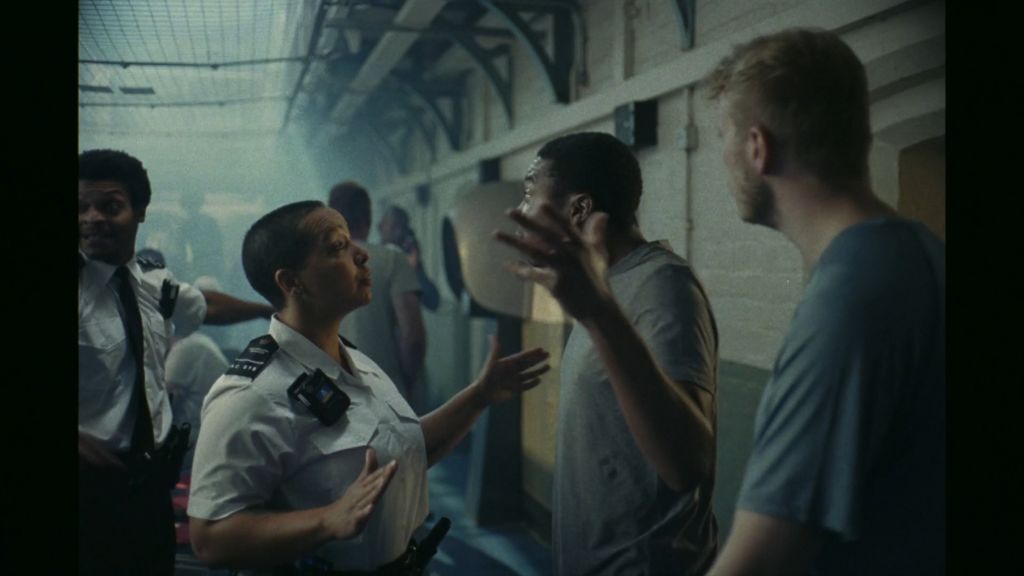 Above: Someone Like You.
The high turnover among staff members only exacerbates the problem, as continuity and consistent efforts toward rehabilitation are essential for meaningful change. Many people told me that unless prisons recruit the right type of staff, they simply cannot deliver restorative justice.
As filmmakers, especially within the realm of advertising, it's easy to accept projects without fully grasping the ramifications of what their impact is in the world. However, with this project, I felt an undeniable pressure to make sure I presented something as close to 'truth' as possible. Another helpful book I read was Behind These Doors by Alex South.
How did you prepare for the filming? Can you tell us about your prison visits?
Myself and Gareth Crothers (Spindle producer) visited numerous prisons across the country. We interacted with prison staff and spent time on the wings. I wanted to gain a first-hand experience that would help guide the scenes; striking a balance between dramatic effect and genuine representation, without coming off as contrived.
Navigating this subject was like walking a tightrope. The system is on the verge of collapse.
Navigating this subject was like walking a tightrope. The system is on the verge of collapse, and while on the one hand it would be tempting to amplify the self-actualising facets of the job, the reality is complex. Although the core message, 'it's an extraordinary job, done by someone like you,' holds true, the prison atmosphere in some areas is extremely oppressive, filled with intimidation and devoid of vulnerability. The viewer needs to see that, so it speaks to the right people for the job.
The creative team—Jack Tibbs, Mikey Arthey and Charlie Johnson—also dedicated a lot of time to meeting with individuals, listening to them intently and actively.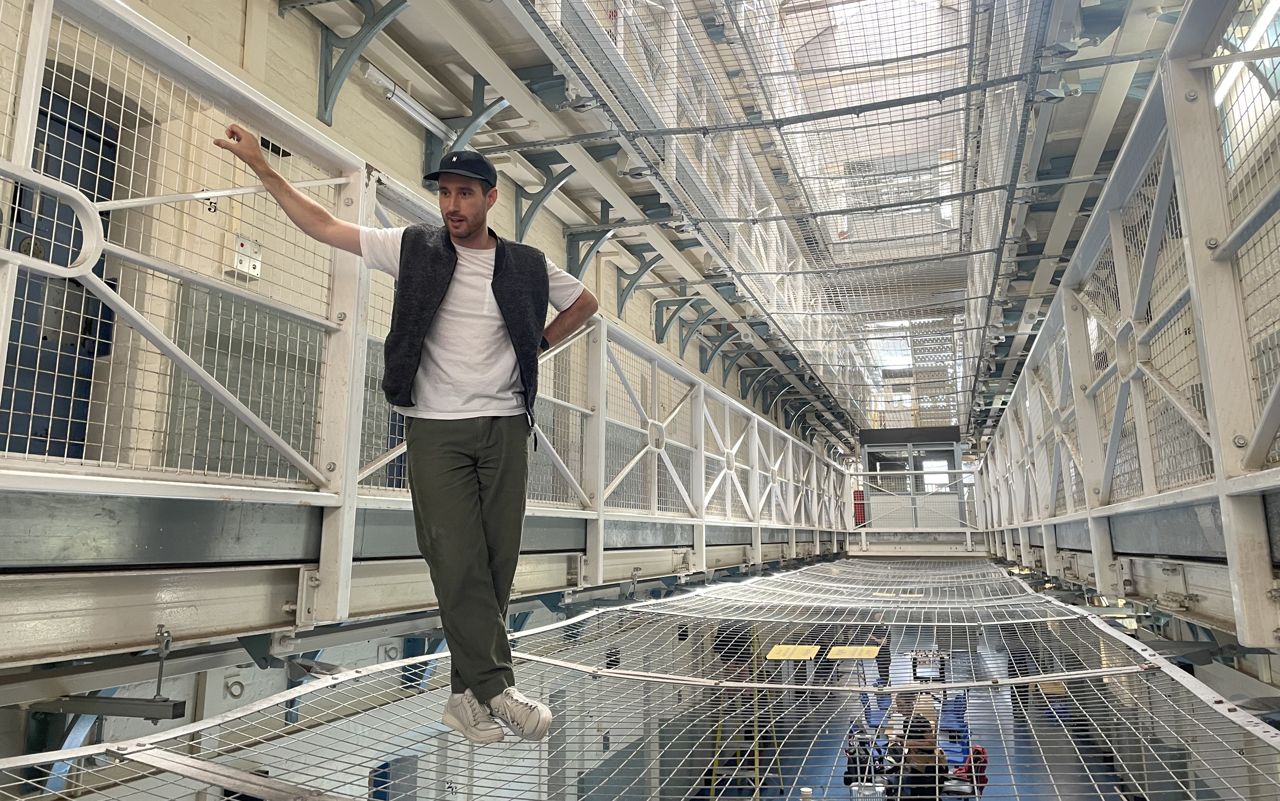 Above: Greg Hackett on location at a decommissioned prison in Shrewsbury, where some of the scenes were shot.
What did you learn from your meetings with real prisoners and prison officers?
Most of the prison officers we met disliked previous marketing work. Again and again we heard the same things; "we don't feel seen," or "people don't know what it's actually like to work and be in these spaces." We met a few prisoners. Everyone's different, and there are obviously extremes, but what hit me hardest was meeting people who had made just one simple mistake and had ended up inside.

How did you ensure the prison scenes in the spot were depicted with authenticity?
I spent a lot of time listening to people on the wings noting their experiences and suggesting alternative interpretations for our planned scenes. By teasing out the nature of events that actually occur day in day out, we adjusted scenes to more closely depict reality.
To pick up the nuances only a prison officer might catch, we had an ex-prison officer accompany us on set.
Take the visitation scene as an example. It underwent revisions after a conversation with an officer who emphasised the need for real emotional intelligence in recognising a prisoner's moment of vulnerability. He suggested that officers must discreetly take prisoners aside, giving them a space to vent without other inmates witnessing any 'weakness', which might otherwise make them a target. It was a challenging balance to strike.
For the de-escalation scene, I collaborated closely with prison officers to construct it layer by layer. In fact, to pick up the nuances only a prison officer might catch, we had an ex-prison officer accompany us on set. I said to him "do you think it looks a bit smoky in here," he replied, "when the sun comes through those windows and everyone's been vaping, this is exactly how it looks…"
Above: Images from the Someone Like You campaign.
Do you feel the ad offers a different view of prison life than previous advertising in this sector?
I hope that it's raw and believable, and that the images we made ultimately help bring the right people into the job, so meaningful change can be made to the justice system.
Where was the ad filmed?
We split it across a real prison, and a decommissioned prison in Shrewsbury.
The spot has great drama to it. Did you draw inspiration from any prison-set films or TV series?
There have been tonnes of great dramas over the years. But actually there was another interesting influence. Within the directors deck the agency forwarded to us, nestled among a bunch of images, were a few that echoed Renaissance style paintings. They suggested a more ambitious visual direction than the typical documentary-style governmental ads we're accustomed to seeing (some of which I've produced myself).