Talent
Harshad Rajadhyaksha & Kainaz Karmakar: Reasons to be cheerful
With One Show annuals as bedtime reading, Harshad Rajadhyaksha was always destined for the industry, while Kainaz Karmakar's first career choice was psychology. The co-CCOs of Ogilvy India also have wildly differing personalities yet what the award-winning duo share is an optimism about the new direction India's advertising is taking.
Talk to any creative in any advertising market in the world and they will likely tell you that the ideas could be stronger, the clients could be braver, the work could be better.
Part of that is due to a natural and laudable desire to improve, to never stand still. Part of that is because, for many people in many walks of life, the grass is always greener on the other side. But this morning Kainaz Karmakar and Harshad Rajadhyaksha are upbeat.
An agency is like a cricket team, and you never see the captain of a cricket team not playing.
Over coffee at the Taj Lands End hotel in Mumbai the Co-Chief Creative Officers of Ogilvy India are relaxed and optimistic about the state of the current Indian advertising scene. That's not to say they don't have some reservations about elements of the industry, and don't acknowledge where improvements could be made, but neither are they here to complain that everything is burning. "I think we are one of the most robust markets for advertising," says Rajadhyaksha as he takes a sip of his masala tea. "Unlike some of the other developing economies, India has a legacy [within advertising]. It's existed since the 1920s and is two or three generations old. We're very mature. There are clients here who are ready to accept a creative vision, and there are some clients who need a little more hand-holding, but we have our fair share of clients who are brave."
We need brave clients and brave agencies to bring out the kind of work that will dazzle people.
"People want to do big ideas," continues Karmakar. "They want to do ideas that are beyond television. Television is still very big and very important in India, but clients are really open to doing something different and ask us if they can do something like Chalk."
Unlock full credits and more with a Source membership.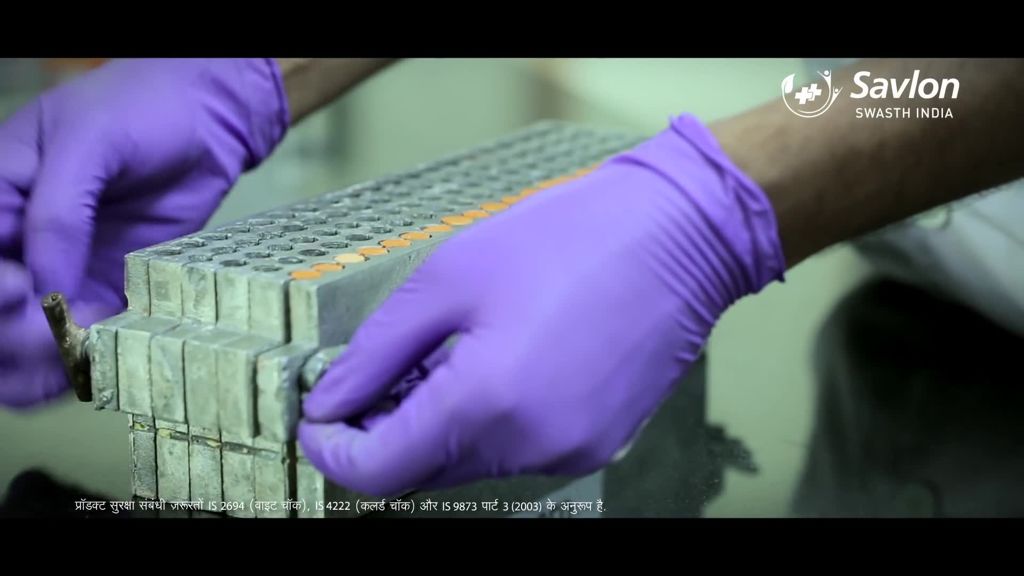 A frothy success
Chalk [above] is the piece of work Ogilvy India created for Savlon and which picked up the Cannes Grand Prix for Creative Effectiveness at the 2018 festival. The campaign targeted a social problem – that children in rural areas of the country were getting ill after not washing their hands before eating – and created a solution: the Savlon Healthy Hands Chalk Sticks. Those same children still used chalk and slate in their lessons, so Savlon created chalk sticks infused with soap which mean that when the kids ran their hands under water the chalk dust would foam up and wash their hands far more effectively than with just water alone.
I think brands have suddenly awakened to the concept of brand love.
It's one of those ingeniously simple ideas that has created a wider social good as well as garnering a lot of positivity towards Savlon; a win-win. "I think the question that other brands are now asking," says Karmakar, "is 'what is our brand about?', 'what is the soul of our brand?'" Savlon decided that what they were about was allowing every Indian child to have access to health and hygiene. "I think brands have suddenly awakened to the concept of brand love," adds Rajadhyaksha. "You can't necessarily put that in figures, but as long as people are talking about [the brand], as long as it's buzzing for the right reasons, then it's a great advertisement for that brand."
Unlock full credits and more with a Source membership.
Show full credits
Hide full credits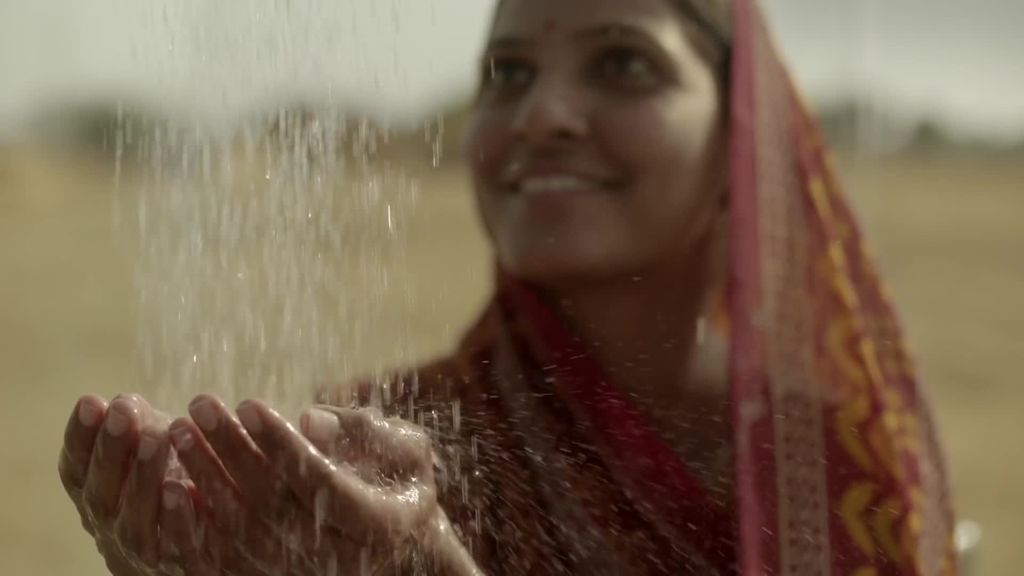 Above: Karmakar and Rajadhyaksha's work for Hindustan Unilever.
A pairing of chalk and cheese
When I ask whether the move towards social conscience within advertising and brands now choosing to align themselves with particular social stances is a cynical ploy by those brands to simply ingratiate themselves with their customer base, Karmakar takes the pragmatic approach. "We are here to engage with a set of people, right? With consumers," she says. "Whatever is relevant to your customer has to be relevant to the brand. It's not because it's a fad, or a trend, but because that's where society is, because these issues are becoming important."
We're both stubborn, and we can have a lot of arguments when we're crafting ideas, but it's all in service to the work.
Karmakar and Rajadhyaksha have known each other since 2001 but only started working together when they were paired up at JWT in 2007, moving to Ogilvy in 2010, where they were made CCOs in 2017. They are obviously an effective team but, by their own admission, are wildly different people. Rajadhyaksha says he is impatient, sometimes less focussed than Karmakar, and he needs to have information at his fingertips as soon as possible, be that comments from a client after a meeting, or whether or not a piece of work they've entered for an award has won. "I cannot stand to lose," he says. Karmakar, conversely, is more measured, preferring to sleep on things than make a snap decision and believes most problems can be worked out if you give them time and space. "Why do you need to poke the bear?" she will often say to Rajadhyaksha. As well as their different personality traits, the two also had very different entry points into the industry.
Unlock full credits and more with a Source membership.
Show full credits
Hide full credits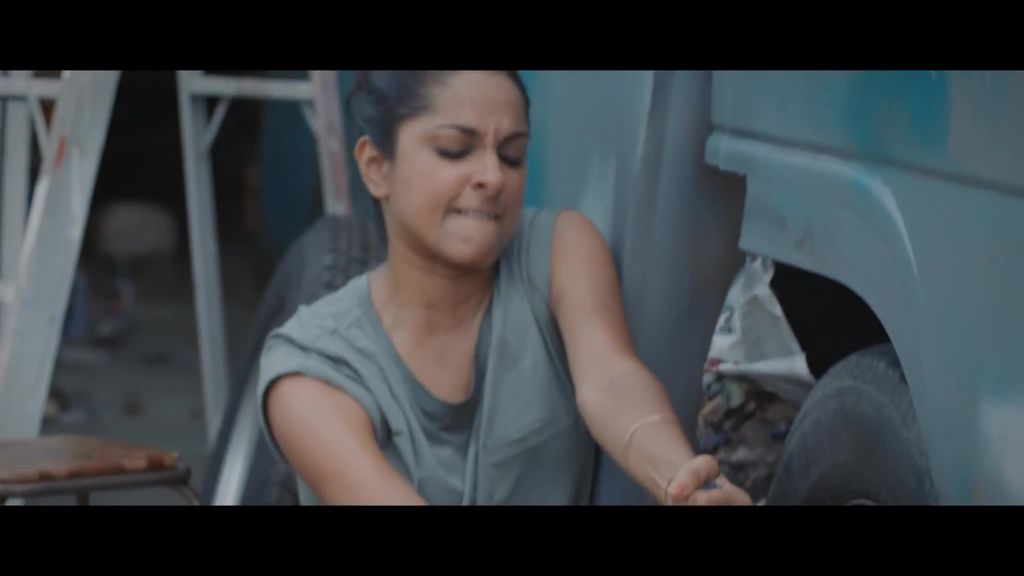 "I studied psychology," says Karmakar, "and was pretty sure that's what I wanted to do with my life. [Advertising] wasn't really a love of mine. After I finished college I wanted to study abroad, but financial issues meant I couldn't, and subjects that I wanted to study [in India] were not available, so advertising was the second-best thing, because I thought it was easy."
Five years back, it would have been an uphill task to tell a client, 'Look invest in this chalk which has got soap in it and spend six months on R&D trying to get it right'.
She laughs at the memory, and at her own naivety. Rajadhyaksha, conversely, was something of an advertising prodigy. His father was a professor in advertising and design who lectured at some of India's foremost art colleges, and the young Rajadhyaksha got the advertising bug early. One Show annuals became his regular reading and at the age of 12 he was already creating campaigns, one of which was for the Dutch airline KLM. "I realised, when you write out the letters of the alphabet there's a certain sequence where K L M come together," he says. "So, I wrote out all the letters and just highlighted KLM in a different colour. I put the logo of the airline below, and wrote, 'When your flying needs to stand out from the rest of the airlines'. Technically, that was the first idea I cracked. From then on I wanted to keep doing this for life."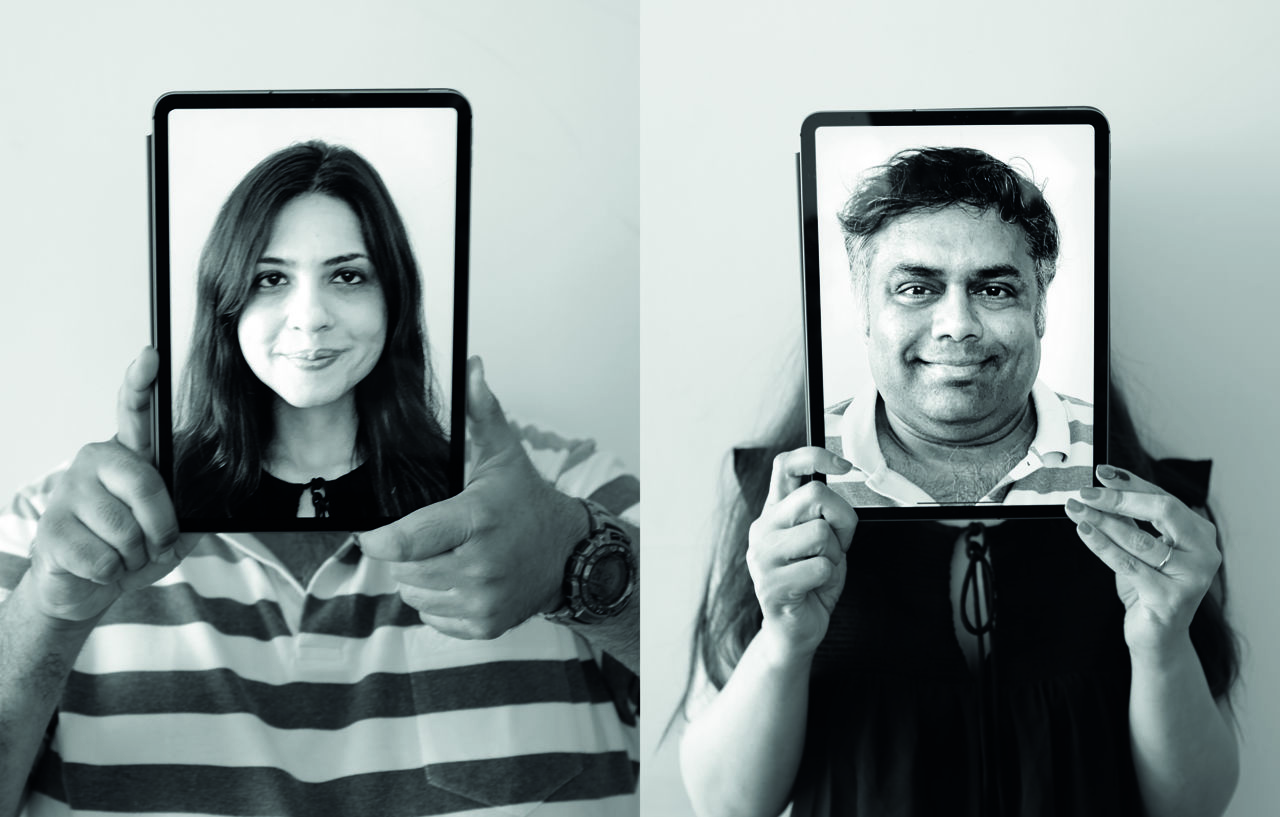 Above: Kainaz Karmaker and Harshad Rajadhyaksha.
Not playing, is just not cricket
Where they do align is in their stubbornness to get good work through the door and push their clients to make creatively-led decisions. "We're both stubborn," says Rajadhyaksha, "and we can have a lot of arguments when we're crafting ideas, but it's all in service to the
work."

And they do still make sure that they have plenty of involvement in doing the work that they love. Standard corporate practices seem to dictate that the further up the career ladder you climb, the further away you get from doing the work, but Rajadhyaksha and Karmakar have made sure that isn't the case for them. "An agency is like a cricket team," says Karmakar, "and you never see the captain of a cricket team not playing. If they don't play, they lose their edge."
And the pair are looking forward to getting stuck into work that reflects what they believe to be a new outlook within India. Though television is still king, clients are embracing other ways of getting their message across and are, they believe, open to new ideas. "Five years back, it would have been an uphill task to tell a client, 'Look invest in this chalk which has got soap in it and spend six months on R&D trying to get it right, and then distribute it in schools,'" says Karmakar. "They would say, 'No, I'll just do an ad and put it on TV.'
But that's changed." "We need brave clients and brave agencies to bring out the kind of work that will dazzle people," says Rajadhyaksha. "Because then it becomes cyclical, like a chain reaction. One piece of work like that can make other clients say, 'Why don't you do something like that for us?'"