Unlock full credits and more with a Source + shots membership.
Show full credits
Hide full credits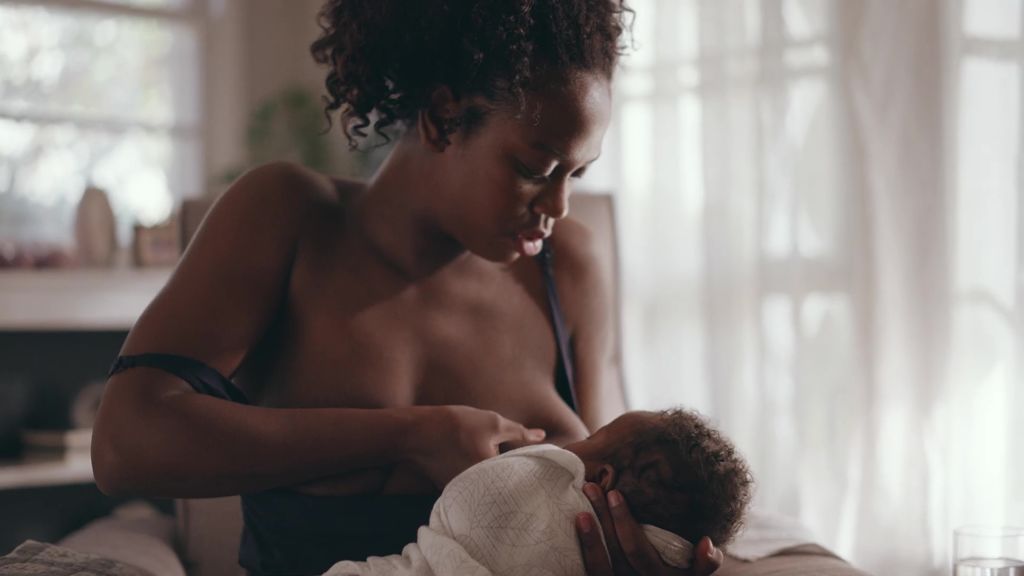 You wait... well... forever for advertising expressing [pun intended] the pains of breastfeeding, then two excellent ones come along at once.
Following hot on the heels of Tommee Tippee's candid battlecry, Frida Mom and agency Mekanism has released Stream of Lactation, a brilliantly honest video that normalizes the emotional breastfeeding journey.
Directed by Iconoclast's Rachel Morrison, cinematographer for Marvel's Black Panther and the first woman to be nominated for a cinematography Oscar for her work on Netflix's Mudbound, the film bustles with authenticity, with both women featured being new moms with their real babies, who generously portray the frustrating experiences of breastfeeding with good-humour thanks to terrific copywriting.
"As a mom," comments Morrison, "I have never experienced a rollercoaster ride with such extreme highs and lows as the first few months after giving birth. My goal with the work is to highlight the fever dream incessant undulation that is a universal truth for postpartum care."
"This was a very personal project for me, as a mom of two young boys," adds Rachel Carlson, Creative Director at Mekanism. "I pulled directly from my own difficult breastfeeding experience to bring the anthem narration to life, but it was surprising how universal the experience is among new moms. The isolation is real during those first couple months, through the emotions, clogs, mastitis, and milk supply problems.
"We wanted women to know that their struggles are seen, supported, and heard-- even during those lonely late-night hours. This project was a treat to be a part of, and in many ways, cathartic."
A cut of the new ad will air at the 78th Annual Golden Globes on NBC on Sunday, marking Frida Mom's (and Frida's) first-ever TV spot.