Work
Ferran Palau creates a reflection of reality
In a strange, icy landscape, the surreal mixes with the mundane as cracks in reality begin to echo through the film.
Unlock full credits and more with a Source membership.
Show full credits
Hide full credits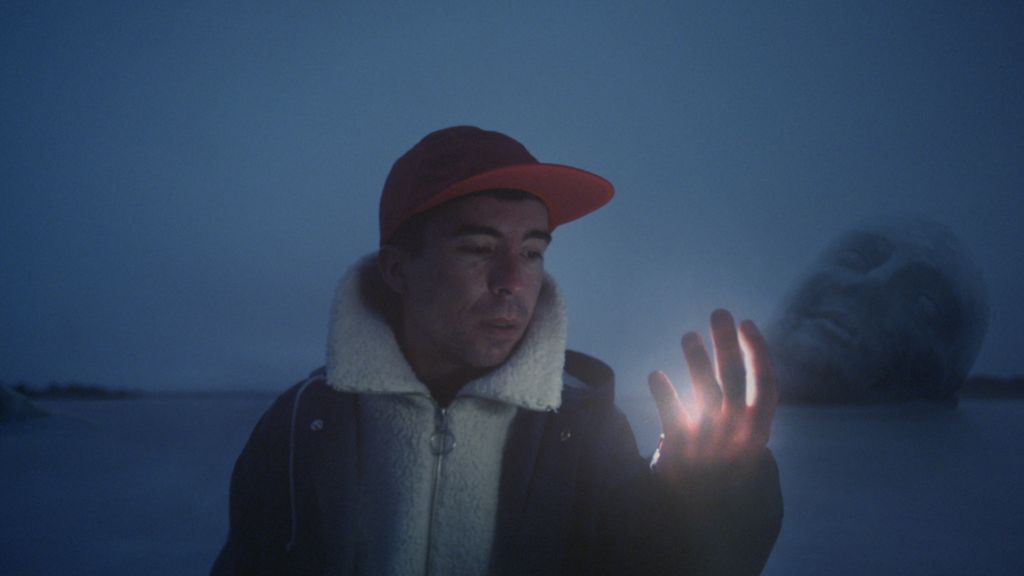 Out of Primo Spain comes a strange and foreboding film for the metaphysical pop darling, Ferran Palau.
In Flora Caic routine begins, and then breaks. The camera follows a young man through the snowy tundra, creating a strange choreography as he moves. He's birdlike and disconcerting, and his movements echo across the roads. Birds appear throughout, tying the two songs together; first as bones, and then on fire. The characters glow (a practical effect created with string lights) and then, in a flash, disappear. The entire movie is strange and bizarre, but beautifully symbolic, full of expressions and larger-than-life statues that dominate the landscape.
The film leaves you with more questions than answers, but the editing and movement is so good that it's cohesive, and feels a part of the experience. Directed by Pablo Maestres, Flora Caic feels like a watercolor painting, a soft, blue hue pushing the boundaries, waiting for the tension to break.