News
Eats Everything come to Tell You What It Is
Charlie Rees at Untold Studios directs this euphoric promo for Eats Everything.
The Tell You What It Is video sees a porter shake off his duties and burst into euphoric dance to the rousing, gospel-like vocals of Eats Everything and Caribbean duo Shermanology.
Shot at The Columbia hotel in Lancaster Gate, the set appears to be an abandoned hotel with grand rooms and lavish furniture covered up. The feel good promo takes viewers on a journey through this increasingly eerie environment as the porter appears to mutate, seeing multiple versions of himself emerge who begin to join in with the mesmerising choreography.
Unlock full credits and more with a Source + shots membership.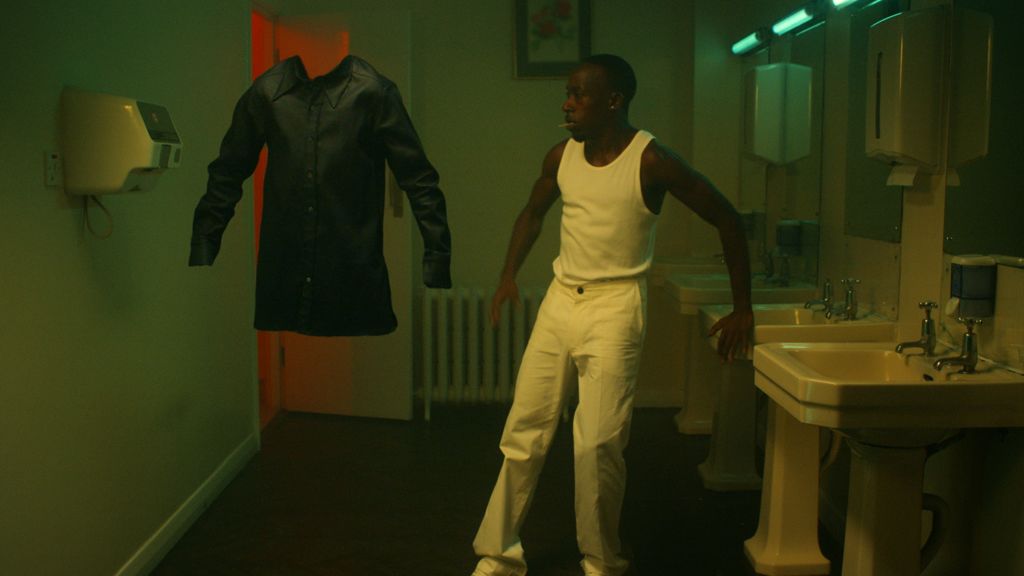 Director Charlie Rees explains: "The video is a euphoric fever dream that follows an exhausted hotel porter into the void as he's confronted with the different elements of his character that are being stifled and want to come out and dance. It was so much fun to direct. I've been wanting to create a dance video that's led by a surreal/archaic narrative for some time. It's a style that I want to explore further."

"The song is rooted in 90s rave culture so I have referenced some of my 90s favourites. See if you can spot Human Traffic, Fatboy Slim's Weapon of Choice and The Matrix, to name a few."
"We had to be really precise with the blocking, camera movement and timings so that everything would stitch together in the edit. To figure it all out ahead of the shoot myself and our DP Luke Dryden (who absolutely smashed this vid) shot a version of the video on Luke's phone with me as the dancer haha. I'd share the video but my dancing is honestly too painful!"