News
Director Nos signs to Park Village
Nos first cut his teeth as a stills photographer, which gradually encouraged him to pick up a video camera.
London based Park Village announce the signing of the electrifying cinematographer turned director, Nos.
Nos has a strong body of work for brands including Lacoste, Reebok, and Fred Perry, all of which combine his flair for diverse stories, mixed media, dynamic camera movement, imagination, pace and potency, not just in their content, but also in their creative execution.
Nos first cut his teeth as a stills photographer, which gradually encouraged him to pick up a video camera. Having already honed his craft as a skilled DOP (often shooting in multiple formats and genres, as deftly as he swings a lens), he arrives with the ambition and ability to create thought provoking work containing images and stories that speak to the soul of society.
Nos' work will be instantly familiar to viewers of the award winning CH4 series Four To The Floor, and the recent reboot of YO! MTV Raps, where his creativity came to the fore in both conceiving and shooting innovative live music performance, documentary and short commercial idents.
Not only did he work with some of the UK's most exciting music talent such as Octavian, MS Banks, IAMDDB and Novelist, but he also fused the skills of his regular VFX team ingeniously.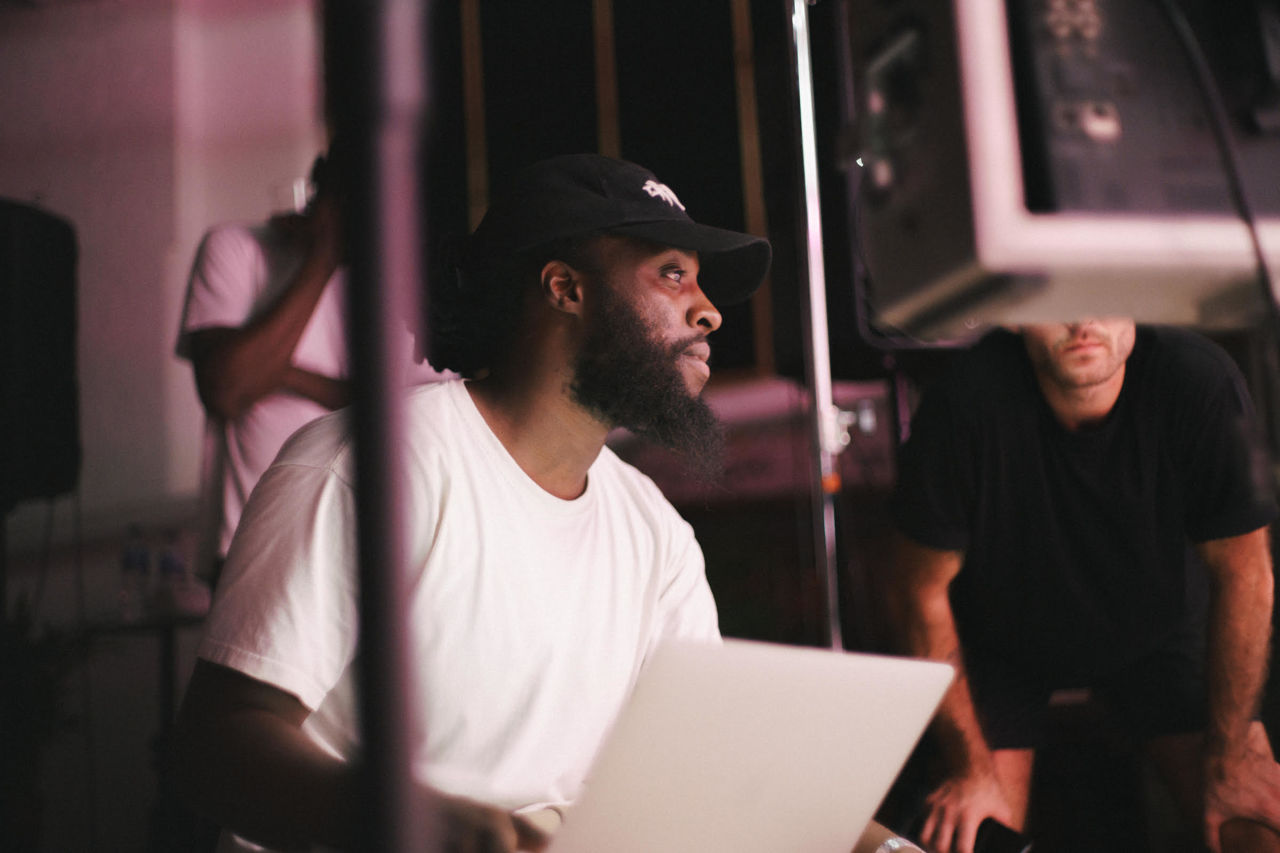 Earlier this year, his video for Che Lingo gained plaudits for its stirring and striking depiction of Black British identity. Whilst his work on the CH4 documentary Pirate Mentality is another prime example of his passion for documentary storytelling, and ability to make it authentic and exciting.
Isaac Tomiczek, Head of new business says: "I first met Nos at a BFI Future Film talk where he was a panellist. He was passionate, candid, insightful, inspirational, and as a result I quickly found myself getting excited about his filmmaking. I then saw him working, on the set of YO! MTV Raps where I was very impressed with his pleasant personality, poise, approach to a certain level of perfection, and his professionalism (in the face of challenges), all of which I believe are traits that single out some of the very best directors. Finally, when he visited our studios and talked us through some of his upcoming projects, I knew he was the real deal. I'm very excited to get him working and winning over the rest of the world with his wonderful (and occasionally wild) ideas".
NOS says: "Coming from quite an independent background, I've always been inclined to do a lot of aspects of creation myself, it's an exciting jump for me to feel like I have a team behind me supporting me to go further as a director. I'm truly looking forward to building on my aspirations of always pushing the boundaries of creativity in the commercial and narrative realm, with a team that is so well versed in those worlds".