Work
Deeply caring and utterly magical
Atmospheric and Escherine, this pastel-normcore promo is beautifully soft and wonderfully bizarre, featuring the haunting talent of Meryem Aboulouafa.
Unlock full credits and more with a Source membership.
Show full credits
Hide full credits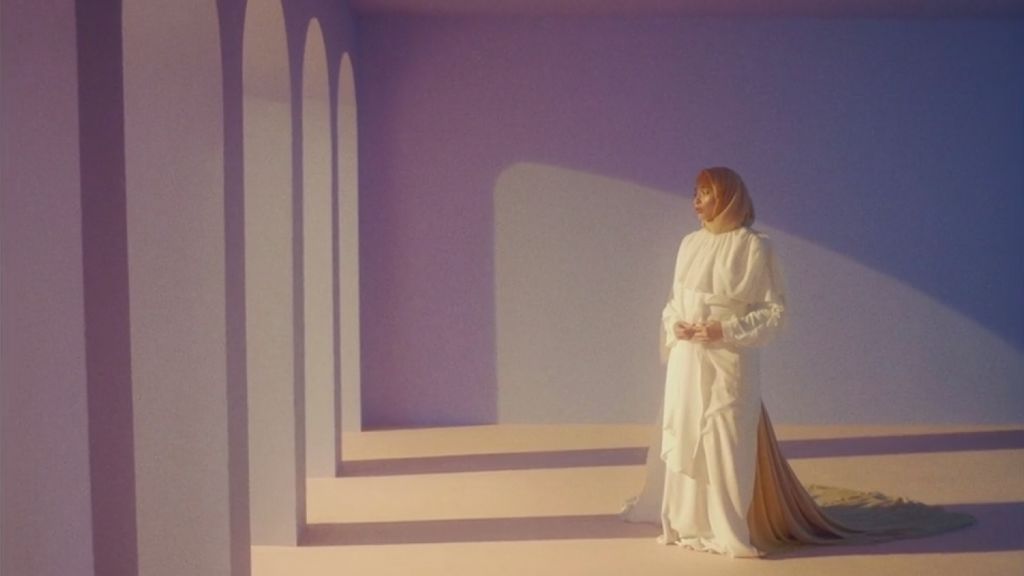 Out of Birth productions, a new music video that features an incredibly evocative aesthetic, grounded in light colors, flowing clothing, and mysterious physics.

As Meryem Aboulouafa walks through blue and purple-lit architecture, crowds of people pass by, oblivious and unseeing. There's a pit in the center of the room, and like moths to a flame, people are drawn to it. Slowly, strangely, things appear in the corners of the camera and the room. People walk at impossible angles, held in slow motion against strange magnets. Meryem is the only one with life, with a soul, with vibrancy, even as she's held back by the building she exists in.
The coloring, shadows, texture, and vibrancy of this piece, along with the subtle surreal visuals, and the Escher-like building, all make this promo stand out. A remarkable piece from the duo Zhang + Knight, Deeply becomes more expressive the more you watch it, the symbolism of the work echoing through the not-so-empty castle.