News
December Shiny Award winners announced
Latest Shiny Awards winners announced at event hosted by VCCP/Girl & Bear.
The Shiny Awards shortlist screened to an appreciative audience at VCCP/Girl & Bear London, fuelled by G&B beers and pizza.
Anthony Austin, Executive Head of Production at Girl & Bear said: "...We love the Shiny Awards! What a fantastic evening, so much amazing talent in the room. The work blew us all away, and it was great to chat to everyone afterwards over a beer or two - there was a real buzz of creative energy…"
The 5 winners were announced live, by the Awards Judges:
shot's Features Editor, Carol Cooper
Canon Europe's Head of Content Production, Ben Morse
VCCP Creative Director, Caroline Rawlings
Girl & Bear Production Assistant, Melissa Cofie
Girl & Bear Producer, Suki Fraser
Winners:
Ken Ezra Always The Joker Mental Health Foundation/TechGuardian new freelance London Under-represented voice
Thibaut Buccallato Loving Self commissioned new signing to Henry Paris
WAM Bleakley Emily for The Belligerents new freelance Sydney
Ella Ezeiki Bluebird Self commissioned new freelance London Under-represented voice
Angelo Cerisara Missed You Stranger for StuBru new signing to UNIT9 London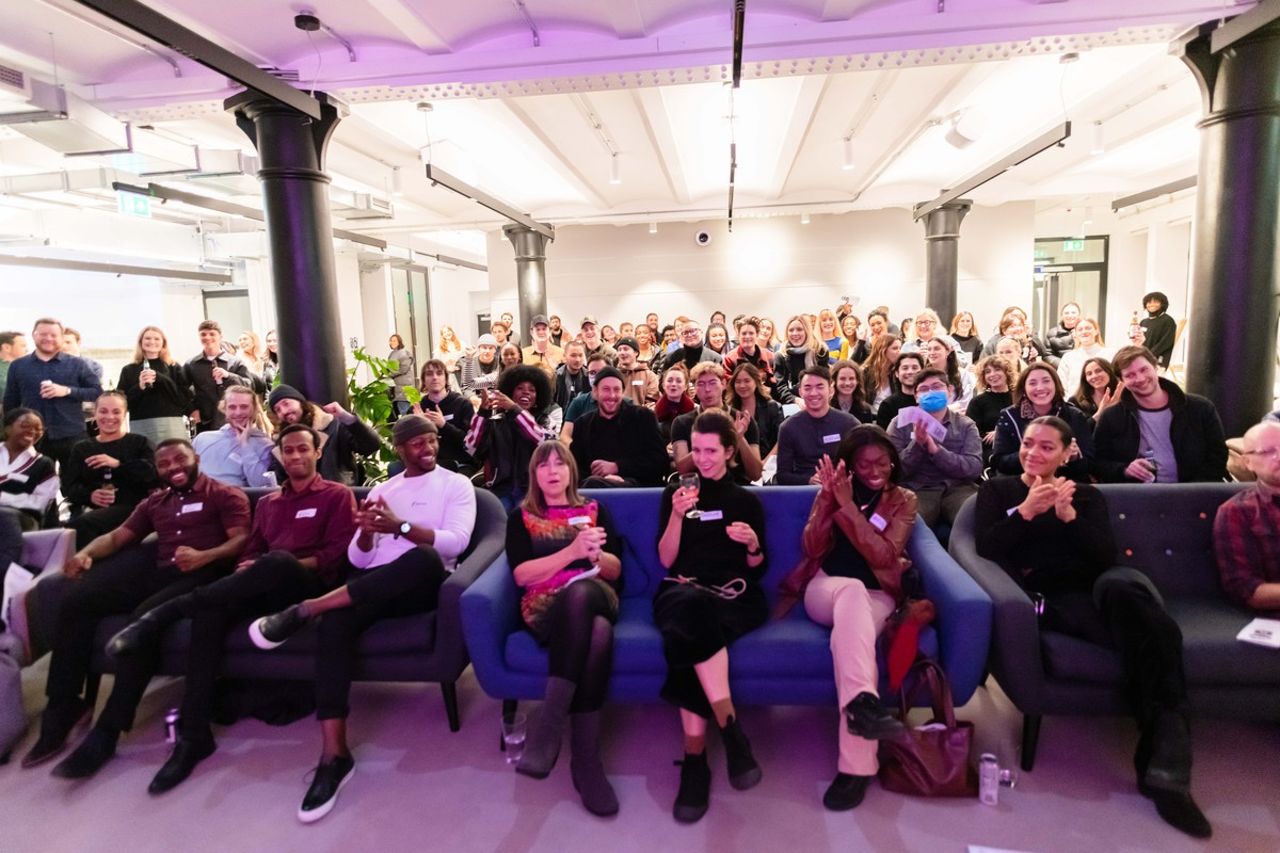 These and the 13 other shortlisted videos can be viewed on here.
As always Shiny applied diversity metrics to the shortlist selection, to better promote under-represented voices. Of the 18 entries shortlisted for these awards, 12 are from under-represented directors according to gender, ethnicity, childhood income, disability and geography.
The next Shiny Awards will be on Tues 25th January 2022 and will be hosted by Ogilvy/ Hogarth More details here.