Work
Dark comedy in heavenly new short
A conversation in a church takes a morbid - and morbidly funny - turn in this short film from Jim Owen.
Unlock full credits and more with a Source membership.
Show full credits
Hide full credits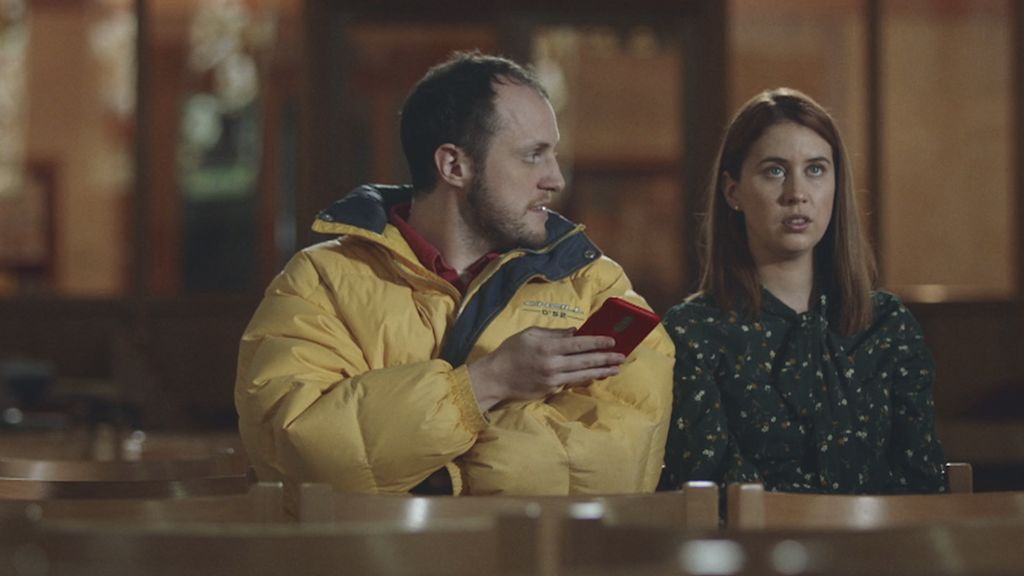 Director Jim Owen has created this macabre but very funny short film which features a confused conversation between three people in a church.
Owen, who is repped for commercials by Fat Lemon, says of the project; "I worked on a little idea about a group of friends brought together by the passing of an old friend of theirs, but nobody really liked him that much, so while it was sad, it became more about seeing each other than paying respects at a funeral. I thought the funniest bit was when a priest came in and patronised the friends about how great life is and how they shouldn't ever consider doing what their friend had done - committed suicide. The priest was macabre and articulated his ideas badly and it all came out wrong and I just thought it was something that could happen. Someone well-meaning could go down that rabbit hole.
"So, I scrapped most of the rest of the script and concentrated on that bit. And then I begged the local church to let me shoot in there for a day. I like the message - we get one go, make the most of it. I don't have any evidence we only get one go, but you know, come on. I worked on it with a lovely crew including Pete Bateson [DOP] and Owen Oppenheimer at The Quarry. I'm very grateful to everyone who worked on it with me, the actors Liz, Barry and Rach. Making it got the old writing directing juices flowing again."