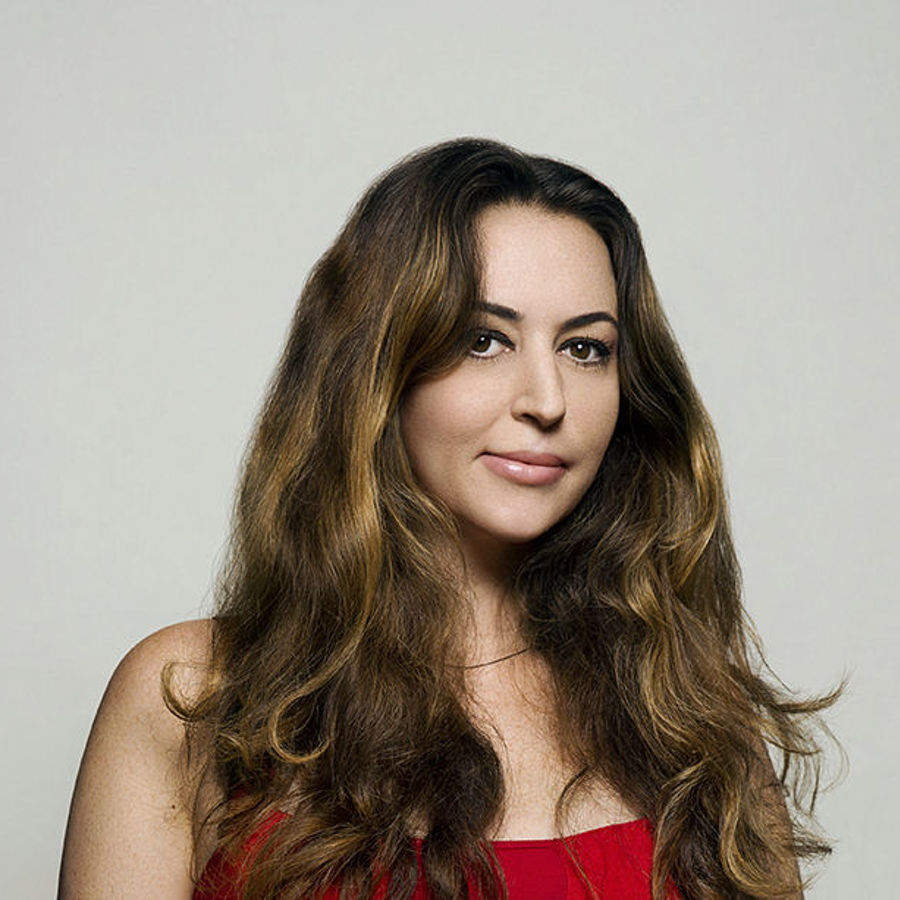 News
Curatorial committee for 2020 AICP show announced
The Show, now open to international entries across all categories, extends its entry deadline.
President and CEO of AICP, Matt Miller and Ali Brown, President and Executive Producer at PRETTYBIRD and the 2020 Chairperson of the AICP Show: The Art & Technique of the Commercial, announced the composition of the Show's Curatorial Committee.
This year the AICP Show has opened entries to work created and/or produced outside the U.S. for the first time, making it truly global in scope and bringing it on par with the other competitions that make up the AICP Awards - the AICP Post Awards and the AICP Next Awards. Entries are now being accepted here. Entries for all three competitions now share the same entry deadline, and entrants will easily be able to enter all at the same time. The deadline for entries is being extended; entries will now be accepted up until 11:59 PM PST on Tuesday, Feb. 18, without incurring any late fees. Entries submitted after that, but before the final deadline of Monday, Feb. 24 at 11:59 PM PST, will incur late fees.
Under the direction of Brown and Miller, the Curatorial Committee is comprised of a diverse array of industry leaders from all disciplines that contribute to creating marketing in the motion image. The Curatorial Committee is part of a bifurcated judging system, which begins with a series of judging panels from across the country, with experts in various fields judging work across the 22 categories in the Show. The Curatorial Committee serves as the final arbiter in the disposition of the Show, confirming eligibility and appropriateness to category.
The AICP Show, established in 1992, is the most important advertising showcase in the U.S. dedicated to excellence in craft. The AICP Next Awards, launched in 2007, highlights the winners of the 14 Next categories, which honor innovative marketing communications. The AICP Show and The AICP Next Awards are preserved in The Museum of Modern Art's Department of Film's state of the art archives for future generations to study and are available for use or exhibition by the museum's curators. All individual works and each year's shows in their entirety can be viewed exclusively at www.aicpawards.com, the AICP Awards Archive website.
"As always, we're thrilled to welcome an impressive group of dedicated professionals to the AICP Show Curatorial Committee," says Miller. "They fill a unique role in our mission to continually raise creative standards in our industry, and their contribution to the AICP Show's reputation for recognizing the very best brand communications in the moving image is vital. Along with our judging panels, and the vision and passion of Ali Brown, our Chairperson, the AICP Show wouldn't be the industry benchmark that it is."
"This incredible group of individuals are the perfect group to curate a show that honors the best in craft internationally. What unites them all is their impeccable taste and strong opinions, not to mention expertise in their craft. It's the ideal combination of traits for creating a world-class show," says Brown. "I cannot wait to start what I know will be a great debate!"
The 2020 Curatorial Committee
In addition to Brown and Miller, the AICP Show Curatorial Committee comprises:
Justine Armour, Chief Creative Officer, Grey New York
Nathy Aviram, Chief Production Officer, McCann New York
Daniel Bergmann, Founder & President, STINK
Jacqueline Bošnjak, Founder/CEO, Q Department & Mach1
Richard Brim, Chief Creative Officer, adam&eveDDB
Rich Carter, Owner/Executive Producer, brother
Hannes Ciatti, Co-Founder & Chief Creative Officer, Alto
Meghan Currier, Music Supervisor, Search Party
Martin de Thurah, Director, Epoch
Jane Dilworth, Executive Producer/Company Owner, WORK
Geoff Edwards, Executive Creative Director, SATURDAY MORNING
Angelo Ferrugia, Head of Global Production-Marcom, Electronic Arts (EA)
Danielle Flagg, Executive Creative Director, Arts & Letters
Lauren Greenfield, Founder/Creative Director/Director, Girl Culture Films
Anna Hashmi, Co-Founder/Executive Producer, Corner Shop
Matt Hunnicutt, Executive Director of Production, Wieden+Kennedy
Marie Hyon, Co-Founder/Director, Psyop
Ari Kuschnir, Founder & Managing Partner, m ss ng p eces
Ralph Laucella, Founding Partner, O Positive
David Lee, Chief Creative Officer, Squarespace
Matthew Libatique, Director of Photography
Lisa Margulis, Managing Director/Executive Producer, The Directors Bureau
Lisa Mehling, President, Chelsea Pictures
Steven Monkarsh, Founder, In House Reps
Gong Myung Lee, Visual Effects Supervisor, Method
Eric Stern, Executive Producer/Partner, Anonymous Content
Katie Turinski, Editor, EXILE
Daniel Wolfe, Director, Somesuch