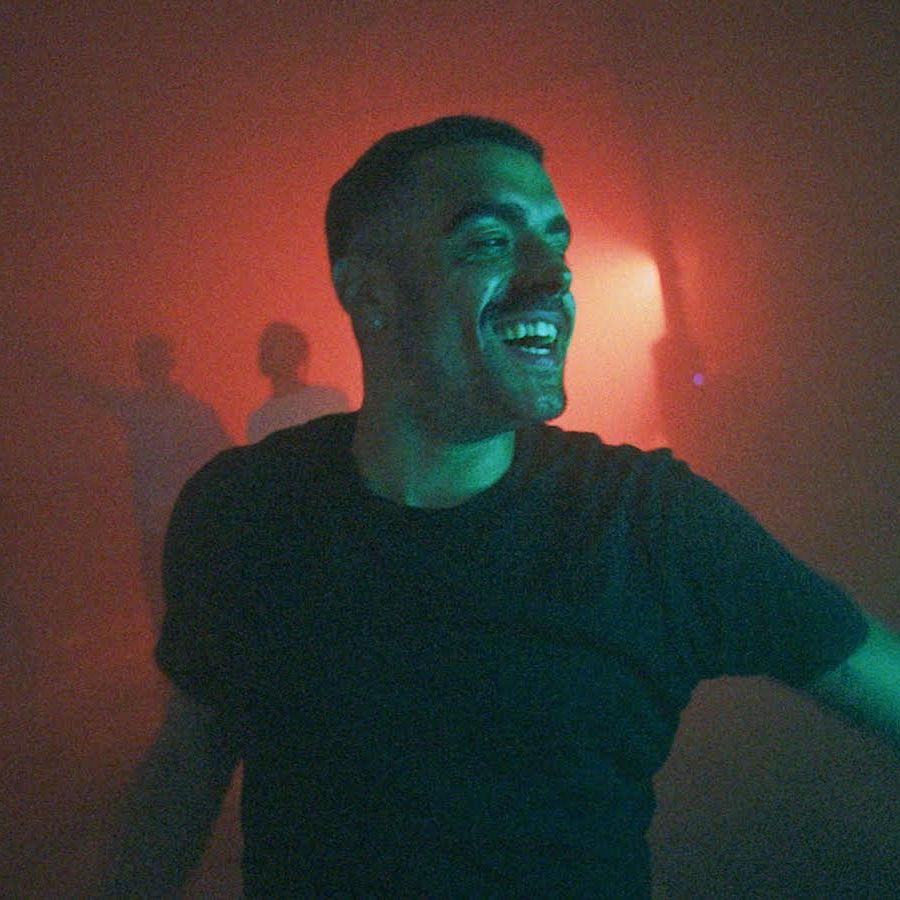 News
Common People Films produces two music videos
Navigating Covid-19 restrictions pushed directors Kris R and Thomas Davis to create intimate, spooky, and surreal music videos for Aquilo and NOISY.
Introducing two new promos by Common People Films, Moving On for London band Aquilo and Put A Record On for NOISY, starring Miki Davies and shot on 16mm in South London by young upcoming director Thomas Davis for Island Records.
Directed by Kris R and commissioned by Kobalt, Moving On is a wild, hazy night with severe consequences for actor Nathan Welsh.
With Covid-19 restrictions in the forefront of their minds, the production team decided to shoot with the SnorriCam which allowed them to isolate a single subject hands-free and also to achieve wide shots capturing full backgrounds for each scene.
DOP Jed Darlington-Roberts found their lens and body rig combination through a day of testing at Feral Equipment. He chose the Sony Venice camera (wanting to go high end but even the Alexa Mini was too heavy for the actor) which has an extension system that allows the camera body to detach from the image sensor block. The final piece of the puzzle was then casting their lead actor.
Director Kris R: "This intrusive effect works so well in Requiem for a Dream or more recently, Shane Meadows' The Virtues, but I wanted to see if we could get something much wider to show the environment of each scene. This is because we wanted to make something that reflects an inner city lifestyle".
I also wanted the stylisation to become invisible because the content feels so relatable, so I turned to old friend Nathan Welsh. Nathan played the lead in my first short film, DAYS. He relished the freedom to improvise and identified with the character straight away. I couldn't be happier with his performance".
Having previously shot on 16mm quite a few times, director Thomas Davis was particularly keen to shoot Put A Record On in this texture complimenting the hazy nature of the visual and allowing the track and narrative to weave perfectly together throughout the film.
Davis comments: "This video is about someone getting through a hard time with music – those times when you wake up in the morning and you're not feeling yourself but you decide to put on your favourite song and suddenly get a new lease of life. Cody (NOISY'S front man) played me the demo tape on a car journey and the track felt euphoric and original. Together we came up with the idea of using Miki to take on his persona, to carry all the performances in the video as she gets lost in the track and lost in the senses of her own time and reality".
Location was key to the video and Common People Films searched for weeks to find the right place.
Covid restrictions on how many people were allowed on set forced them to let one or two locations go, but eventually they found an old Shipmasters house in Greenwich. It turned out to be the most perfect location for shooting on the hottest day of the year. With band also present on the shoot day - always taking a keen interest in what's being shot even if they don't appear – the production team were also able to get their input on the vibe for different parts of the track.