Work
Coca-Cola is a glass half full type of brand
Romanian pessimism is influenced by the the fact that the number of negative news stories reported by media largely outweighs the number of positive ones, leaving people feeling unhappy and isolated. Coca-Cola aimed to change this.
Unlock full credits and more with a Source membership.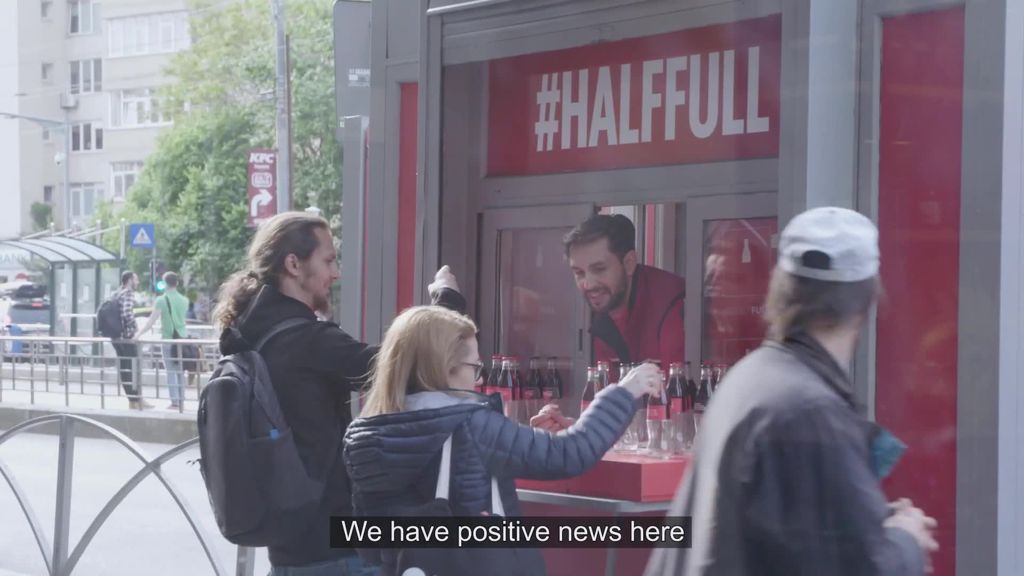 According to the 2018 World Happiness Report conducted by the United Nations, Romania ranks amongst the top 10 unhappiest countries in Europe.
To alleviate this, Coca-Cola and McCann Romania aimed to help Romanians turn their attention to the overlooked positive news in the country, stories such as the Romanian high school Olympians who won 255 international medals in 2018; the number of tourists visiting Romania that grew by more than 6% in the past year; the fact that one in four people working in the Romanian IT field are women, and many more.

Some nifty packaging made it possible for the Half Full Coca-Cola bottle to be literally full from the halfway point up, and the special bottle also displays positive news about Romania, as selected by a team of journalists.
"Positive stories happen every day, but because of the predilection for the sensational, these stories are mostly under-promoted, in favour of the negative," says Simona Suman, Creative Director MRM//McCann. "This is not just a local phenomenon, but a global one. Through the half full Coca-Cola bottle, we made people aware of the choice to be optimistic, by deciding to focus on the half full side."