Work
BØNTHÖVEN puts The D in nudity
Renaissance artworks strut their stuff in this weird, wonderful and funny new promo for BØNTHÖVEN.
Unlock full credits and more with a Source + shots membership.
Show full credits
Hide full credits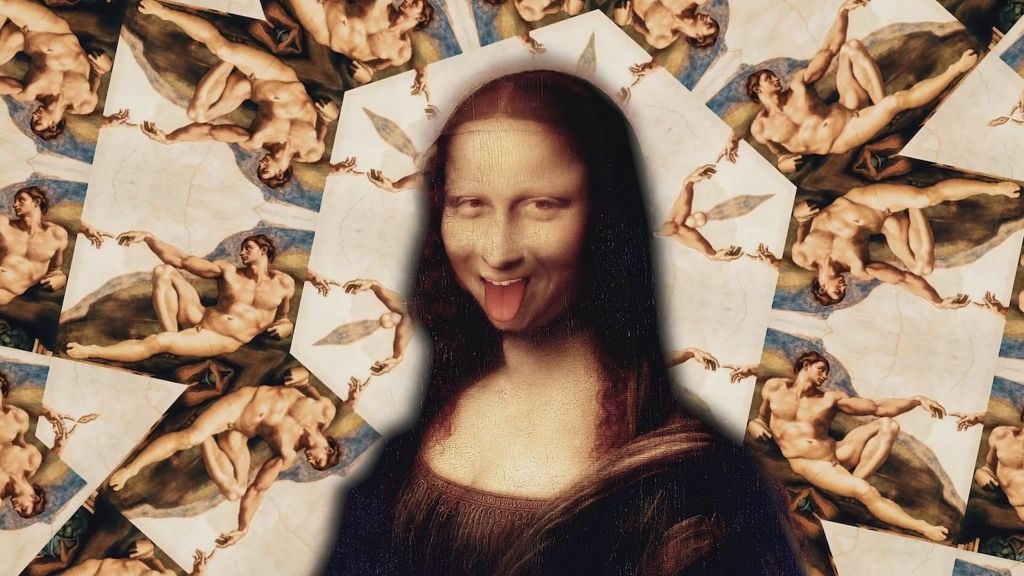 From the Mona Lisa to the Girl with a Pearl Earring, major artworks are front and centre in this new promo from Great Guns director Cassandra Brooksbank.
The video for the track, called The D, animates classic depictions of artistic nudity to humorously present the female gaze and thumbs a nose as normal convention by overturning the usual highbrow approach to Renaissance artwork.
The video makes use of the era's uncensored nudity to depict women's sexual desires without shame. The songs candid - some might say crude - lyrics are put into the mouths of some of fine art's most revered figures thanks both to animation and playful pop art speech bubbles.
Created during the pandemic, Brooksbank and BØNTHÖVEN faced the challenge of making the video without a large crew or budget. With Brooksbank also being an editor, the pair turned their hands to animation, starting by collecting images, dialling up the resolution, and putting them into Premiere. They then used motion capture software to track BØNTHÖVEN's face, mapping it onto classic paintings to make them wink, stick their tongues out and sing the lyrics, simultaneously bringing her personality to the forefront of the video.
Though light-hearted, Brooksbank and BØNTHÖVEN wanted the video to offer a genuine comment on typical narratives around sexuality. In the context of Renaissance paintings, the duo noticed that the number of nude women was far higher than nude men. Even in today's music industry, female artists who wish to assert their dominance often do so through their sexuality. Aiming to turn that structure around in both a comedic and empowering way, the pair flipped the lens to present an equivalent female gaze, with men as the new object.
"I don't think I've ever laughed as hard as I have while making this video," said Brooksbank. "It made quarantine go by very quickly. BØNTHÖVEN was right there in the edit bay with me the whole time, and this project would definitely not be as good if we weren't both involved throughout, trying things, bouncing new ideas off each other and trying to one-up ourselves. It really pushed the project to a whole new level of craziness."