News
ADFEST's best networking event sees juries on the Source
For the 4th year running, Source (shots sister site) hosted a wine tasting competition on the eve of the Asian ad festival.
In the idyllic settings of the Latitude Lounge in Thailand's Intercontinental Pattaya Resort, Source once again played host to the most popular networking event of ADFEST - blind wine tasting.
Gathering together jurors and jury heads from all of the festivals judging categories, Source representatives Lee Michael and Simon Furse guided each participant into tasting three wines; having to guess the grape, year and country, for one point per correct answer.
Winner of the competition was Anthony James, Executive Director of Trinity Sydney, with the runner up award being given to Emir Shafri, ECD of Y&R Malaysia, after a tie break question.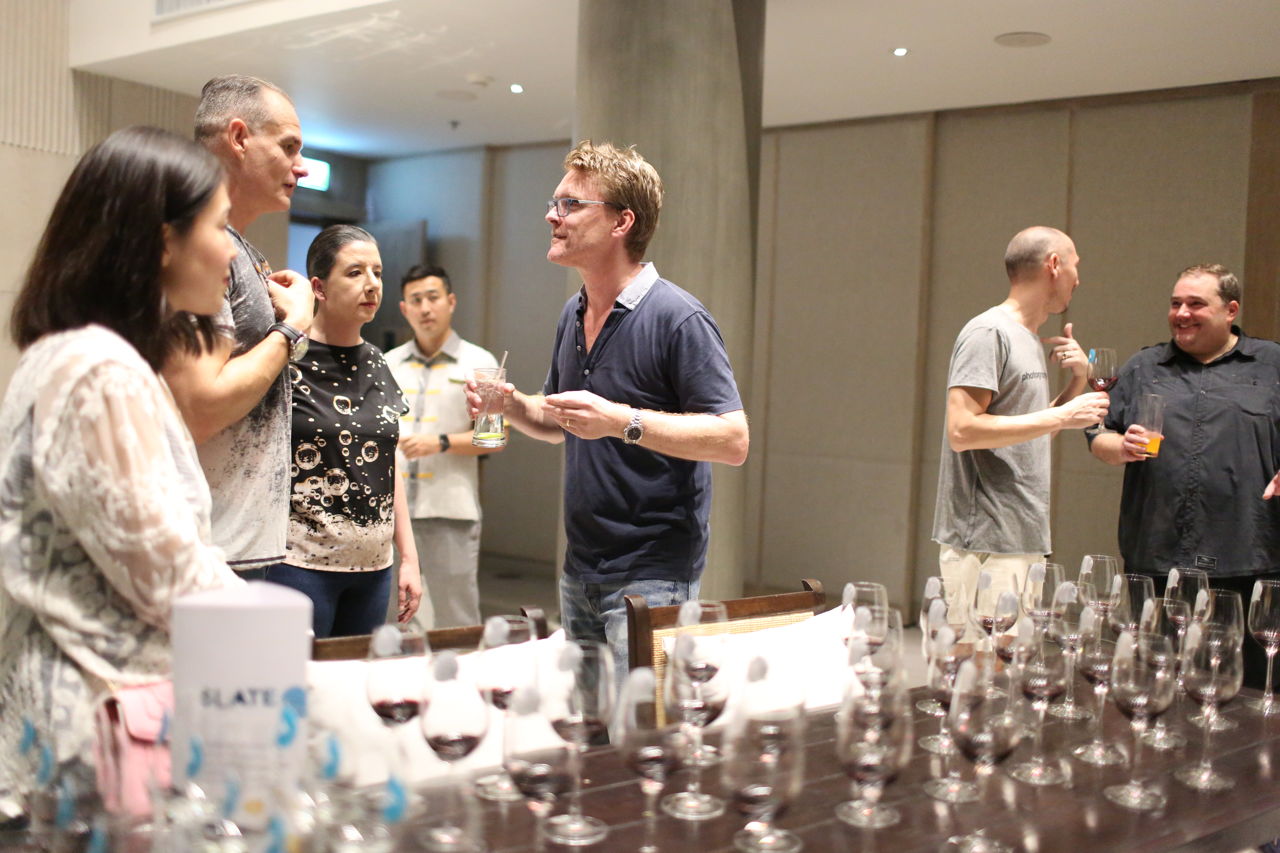 Above: [L-R] Christine Wang from Publicis China; winner of the competition, Anthony James; Sherri Maxwell, ECD of McCann Bangkok; Source's Lee Michael; Timo Otsuki, Founder of Connection Inc Japan; and Source's Simon Furse.
Speaking of the evening, winner James said, "It's a great event. Getting people to think about what they were tasting instead of sticking to what they know is always good. I'm normally someone that turns away something that I think I don't like to drink but will drink copious amounts of something I do like. I am an Aussie after all."
And his secret to getting the year's correct on the final two (non-Australian) wines? "A blind guess!"
"Having it right before the festival is a great launchpad," Ai Yamamoto of AOI Japan comments. "I got to sit down and speak with the juries in a nice, relaxed setting." Federico Fanti, ECD at BBDO Guerrero Manila adds, "It's nice to do relaxed networking like this with a lighthearted event. Plus, the wine was really tasty!"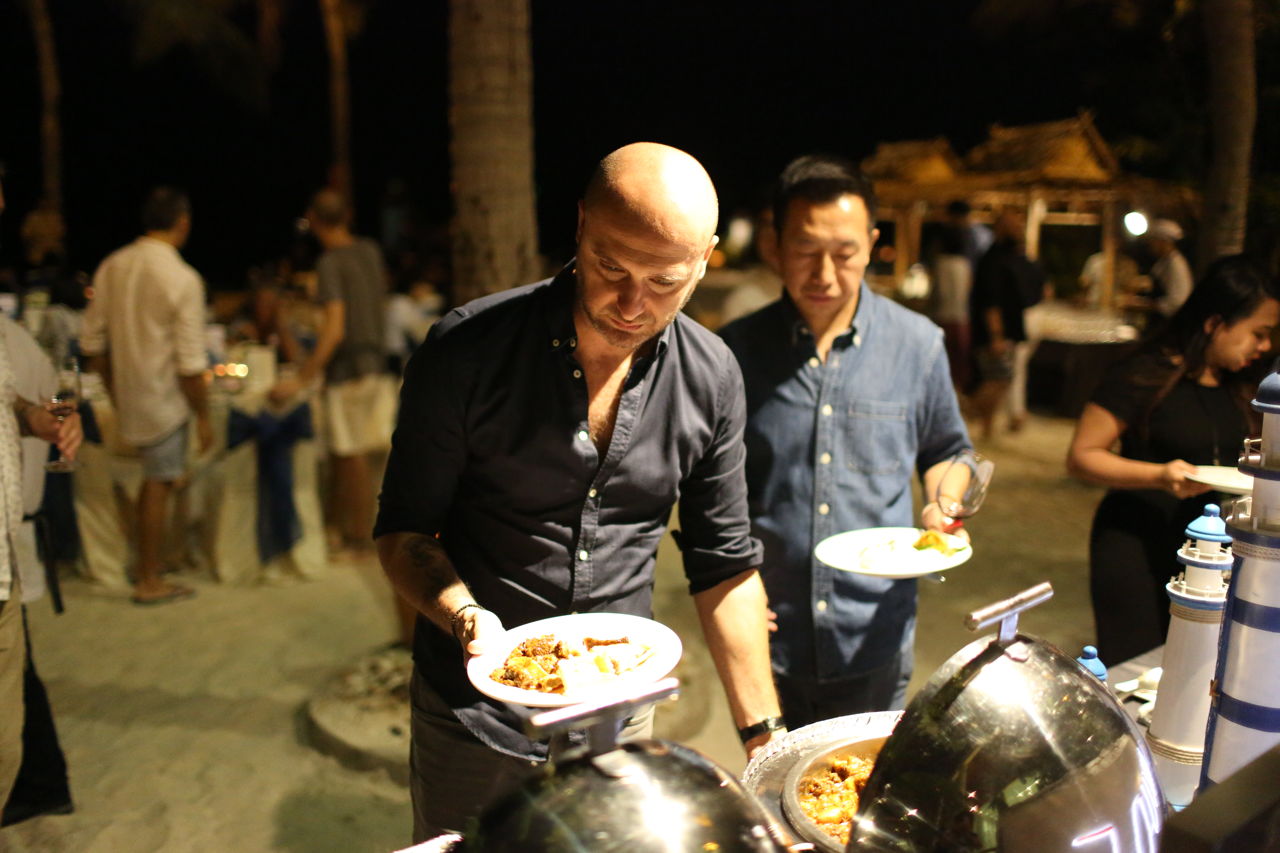 Above: Federico Fanti, ECD of BBDO Guerrero Manila, chooses his food.
Tay Guan Hin, Global CCO TGH Collective, observed that the event took place in "a fantastic setting by the beach - intimate and everyone was very relaxed. There's a lot more interaction in comparison with other events, and it's a lot more memorable."
Veradis Vinyaratyn, CCO TBWA Thailand, was in awe of Source's hosting skills, noting that "even for a person who isn't big on wine, it was fun! The most impressive thing is the way that Lee [Micheal, Source/Slate Global Sales Director] remembered everyone's names.'
Vinit Suraphongchai, the chairman of ADFEST was left with a feeling of friendship. "I love every minute of this event's atmosphere. People let their hair down and converse as if they've known each other for years. Although, when you've had one or two glasses, that becomes a bit easier."
See below for photos of the event: