Work
Alaskan Tapes: Places
Andrew De Zen directs a woody wonder for Alaskan Tapes.
Unlock full credits and more with a Source membership.
Show full credits
Hide full credits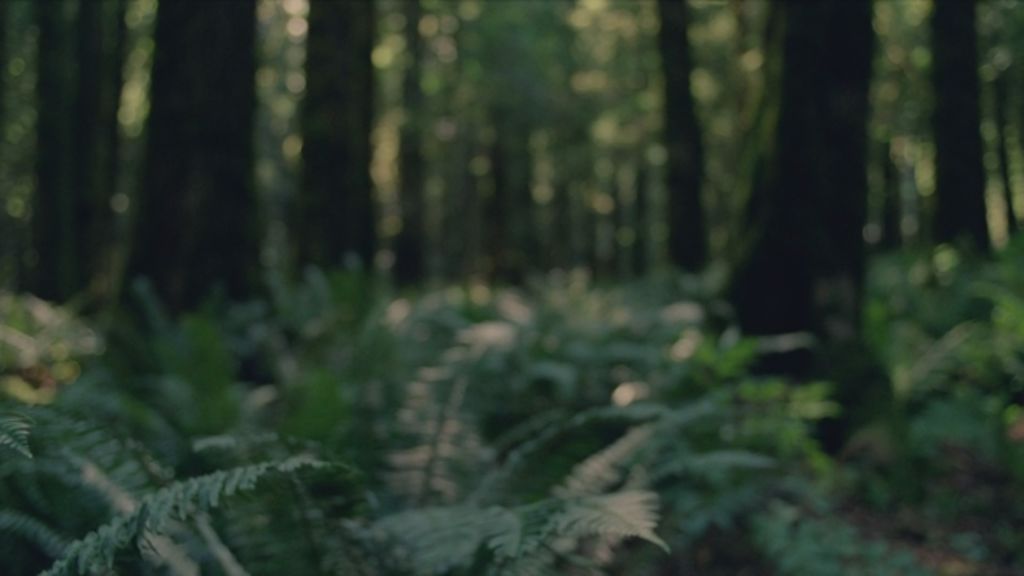 Canadian filmmaker, Andrew de Zen, who was shortlisted for a YDA last year, releases another in the series of videos he's written and directed for You Were Always an Island, an album by the Toronto-based ambient composer Alaskan Tapes.
Sometimes you just can't see the wood for the trees, and sometimes people make unfathomable music videos that leave you irritatingly flummoxed. But in the case of this sublime promo for the track, Places, the obfuscation is part of its beauty, it has all the mystery, dark beauty and mild menace that a deep, dark forest should have.
Two men wander in the woods; a soundscape of verdant ferns rustling in the breeze, birdcalls and something else; some low, slightly unsettling hum. Branches draped with moss cast shadows, the meaning is cloaked in enigma.
The older man is heading for the heart of the forest, "the heart of the heart"; the younger man warns him that he's heading into "an unnatural place. Whatever you are seeking," he says, "this place will not give it to you."
It's a sensual journey into the heart of … something. A meditation on nature, it's layered with textures; the luminous ivory skin of a sleeping girl; the feel of polished wood, the forest made furniture, that the man finds inside a gloomy house he's suddenly wandering in. A TV plays footage of the Challenger space shuttle exploding; the once naked girl appears, trance-like, gazing at a caterpillar trapped in a jar. Why? Who cares... it's a confounding mesmerising watch, rich with poetic visuals and some profound meaning that is just out of reach, beyond the trees... 
Connections
powered by
Unlock this information and more with a Source membership.