Craft
Grey Makes 'Taking 90' All The Rage
The anger-busting 'count to ten' adage gets a rebrand in this new campaign out of Grey London.
Unlock full credits and more with a Source membership.
Show full credits
Hide full credits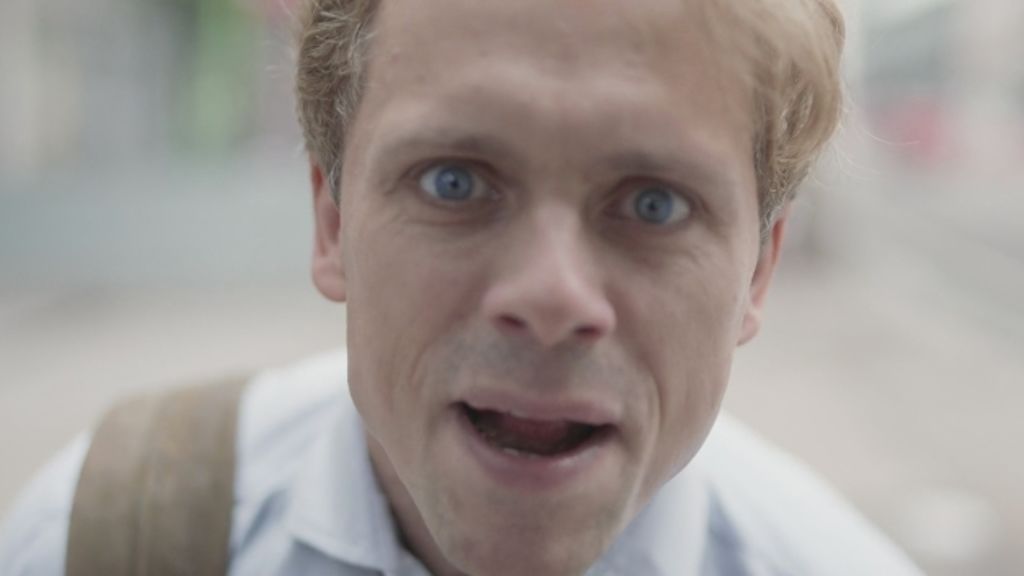 Grey London has teamed up with Police Now and a raft of businesses and charities to launch Take:90, a drive that aims to reduce acts of aggression and violence caused by anger. 
The frenetic daily life of the modern-day hominid is rammed with stress triggers – from fidgety fellow commuters with leaky headphones to annoying Insta-twats you can't unfollow and scientifically-proven irritants such as spouses and other loved ones. There are a million reasons one might be provoked to morphing into a fuming, molar-grinding ball of ire but, as the science behind this campaign reveals, just by counting to a bit more than ten one can see the red mist evaporate. 
Research led by neuroanatomist Dr Jill Bolte Taylor shows the physiological responses that can cause rage to dissipate kick in in 90 seconds. "Anger is just a group of cells in our brain that have been triggered and we have the power to choose to act out or not. It only takes 90 seconds for that circuit to settle down," she explained. Thus, if you can distract yourself for that long you can avoid the inconvenience caused by rashly slapping commuters/unfriending your boss/launching divorce proceedings over a dishwasher-loading dispute.
The result of a WPP collective including Cohn & Wolfe, Hill+Knowlton, Group M and PSB Research with Grey London leading the creative, the campaign is a response to a recent increase in violent crime in the UK – 2017 saw a 20 per cent increase in the number of police recorded violent offences in 2016.
The idea is to make 'taking 90' a part of everyday vocabulary and includes a raft of 90-second distractors. The leading video [top] is an acting masterclass in which a riled-up man gurns angrily to camera while his contrasting inner voice calmly explains to us how taking a 90-second pause will allow him to stay in control.
There is also a 90-second free-to download meditation from the CALM mindfulness app people and a 90-second rap from MOBO award-winning Guvna B. Plus, there are long-form copy ads, posters and 90 fun angry-to-calm emoticons.
Almost 90 organisations – including CALM, London First, the British Transport Police, Westfield, Facebook, Next and VICE – are backing the campaign, spurred by the impact aggression can have on their employees, customers, communities and young people in general.
There is still the chance for more businesses to get on board by signing up as Take:90 partners online. 
Connections
powered by
Unlock this information and more with a Source membership.