Craft
Unsigned Director Goes Psycho for Spec Spot
Unsigned director and recent film school graduate Rajendra Thakurathi talks to shots.net about a test spot he made this year which pays homage to one of the all-time great directors , Alfred Hitchcock.
Unlock full credits and more with a Source + shots membership.
Production Designer

Steven Cirocco

Assistant Director

Storyboard Artist

Storyboard Artist

Hair and Make-up
Show full credits
Hide full credits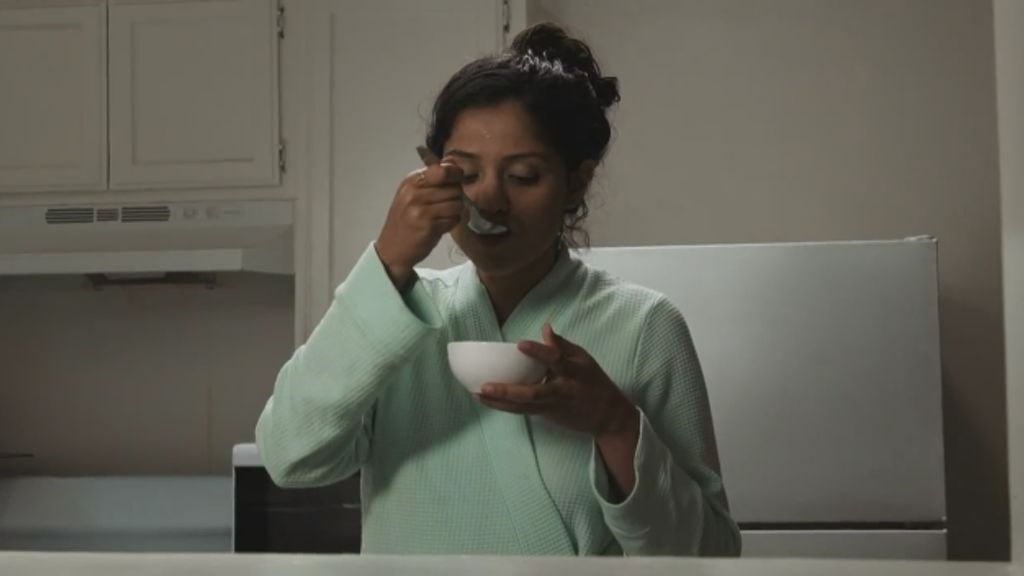 Above: Director, Rajendra Thakurathi.
Was the film part of a school project/brief?
This wasn't part of any school project. I came up with this idea when California was in drought a few years ago. Having seen water scarcity first-hand in Kathmandu, Nepal (my home country), the drought here became personal to me and I wanted to encourage people to save water, not in a boring way, but in some smart, creative way.
So, I thought this was a witty, cinematic and comedic way to send my message across about water conservation. I reached out to a lot of California's water conservation agencies in hopes of getting this made. But when I kept on getting sent from one department to the other, one agency to the other, I looked out for alternative approaches to funding and finally came across a sustainability fund at University of Southern California (my alma mater). That's how I was able to make it. So, this got funded through Green Engagement Fund at USC. 
Where did the idea/concept for the film come from?
l love making creative commercials where you're selling an idea or a product, but in a smart creative way. When California was in drought a few years ago and I had just watched Psycho on tv, fragmented ideas came together as a shower thought and I just couldn't stop thinking about it.  
Where did you find the actor for the film and how hard was that process?
I did auditions for making this project. During the process, I also looked for actors whose works I admired. Uttera Singh is a talented actor and filmmaker friend of mine. We had discussed this project before in other capacities. I had seen her other works and was confident she'd be perfect for this. And she was.
What were the main challenges in putting this film together?
The challenge was that we were trying to make a spoof of a scene by a brilliant director - Alfred Hitchcock. Although it looks easy in the scene, it was very, very tricky. I quickly realised what he did can't be done in a real bathroom. So, we had to build a part of the set for some specific shots. I dissected the scene shot-by-shot with my team of producer, cinematographer, production designer, editor and special effects, and it was really a collaborative effort to make this happen. So, our biggest challenge was to be faithful to the original shower scene, but also make our idea work. 
What/who was it that inspired you to become a director?  
Well, I never thought I'd become a director. I just liked making films and experimenting with video cameras. Then one day somebody said I was directing ideas and directing actors and that I was a director. I thought it was time to be serious. That's when I discovered Spike Jonze and Michel Gondry's works. So, I consider them to be my biggest inspirations to become a director.  
Who/what are your inspirations now?
I still admire Spike Jonze and Michel Gondry because they continue to surprise me with new creative ways to see this world. But I have discovered a lot more directors. I'd say Billy Wilder, Pete Docter, Steve McQueen and Steven Spielberg are biggest my inspirations now.  
What are your main ambitions as a director?
I want to make commercials, music videos and films as a director. 
Are you represented by any company(ies) at this point and if so, which ones?
Not currently. 
What are you currently working on?
I'm currently on an assignment to write an animated short film about Death, who's having an existential crisis. I'm also finishing a music video by Eleana Moore that deals with a girl who develops a hole on her chest after a romantic break-up.  
Connections
powered by
Unlock this information and more with a Source membership.