Craft
Toyota Sets up Live Showroom with a Football Twist
Indestructible Showroom combines a 360 view of the Toyota Hilux within a live action movie.
Unlock full credits and more with a Source + shots membership.
Show full credits
Hide full credits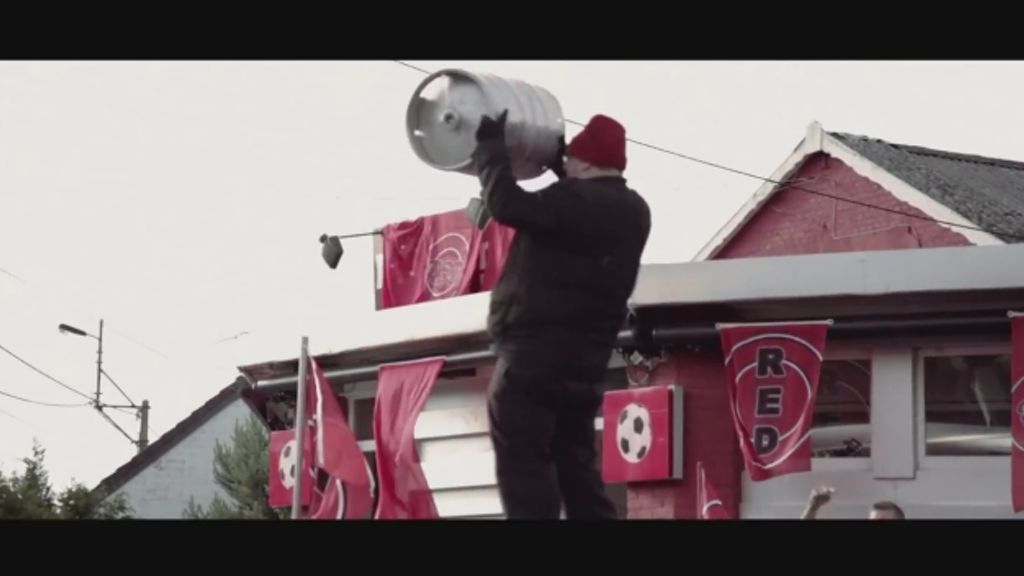 Toyota has launched the Indestructible Showroom, an interactive online showroom for its iconic Hilux model that combines product information with football-themed entertainment.
In the film, a purple clad Toyota Hilux bearing football banners pulls up outside a rival Reds team homeland café. To the astonishment of the Reds, the lone driver parks, locks up his Hilux and walks away. One tentative shot at the car by a Reds fan kicks-off a full-blown attempt to destroy the Hilux.
The film asks some heavy survival questions about the ruggedness of the Hilux, its suspension, bodywork, load capacity, 4x4 pulling power, security and even its engine. The experience is heightened by slick navigation, allowing users to view the film from thirteen different camera angles and zoom in on the Hilux's features.
Thirteen different camera angles capture the car as it withstands concrete being poured in the engine, supporters on the trunk and a football-table rammed into the rear view mirror. Viewers then watch on in suspense as Purples fan returns to his Hilux.
Developed by Happiness Brussels, Indestructible Hilux takes the online showroom concept to the next level. The site navigation provides several levels of interrogation of the Hilux: the action in the film, the ability to switch between camera angles and the choice to learn more on the vehicle's key features. The interactive effect is achieved by streaming the 13 films simultaneously within a single webpage.
David Willems, marketing director at Toyota Belgium, says: "Consumers want more than information; they want to be entertained while researching what car to buy next. Indestructible Showroom takes the idea of consumers enjoying online showroom functionality and technology entirely to the next level. The live action entertains customers while elegant navigation invites them to fly around the car to see what's happening everywhere and then to zoom in on the features that interest them."
Check out the film's trailer above or click here to explore the Indestructible Showroom.  
Connections
powered by
Unlock this information and more with a Source membership.